Digital inclusion for people we support – Skills for Care webinars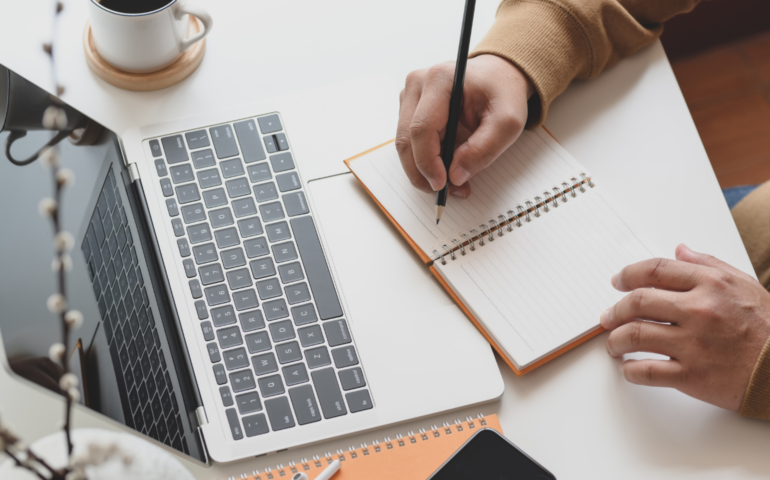 Skills for Care are a charity based in Leeds that provide support to adult social care organisations like United Response. Since the beginning of lockdown I have been part of their digital forum. We meet bi-weekly to discuss best practice.
As this group developed, we realised that everyone had different passions. They decided to put on a 90-minute webinar about supporting people with everyday technology, which was broken up into smaller sections. People from different organisations teamed up and delivered a five to ten minute presentation on a topic that they were passionate about.
The webinar was really successful but there was so much interest that the short time slot didn't really cover it! So, the organisers asked each pair if they would like to host a more in-depth webinar about their chosen topic.
I co-hosted two sessions at the beginning of December 2020. The webinars were attended by roughly 100 professionals from all different disciplines of social care.
Supporting mental and physical health
The first session was called 'Supporting mental and physical health' and I worked with David Mahon, Head of Programmes at the Foundation for People with Learning Disabilities (LSBU).
Digital inclusion like our online activities have been crucial for people we support during the pandemic. Many of the people living in the community, who are supported by our Outreach teams, have been alone during lockdown. Some people we support have had to shield.
Technology devices and platforms like Zoom have allowed people to still get social interaction. We've been working with services across the country to put on different online activities every week. We even hosted a session on Christmas Day!
In the online activities Zoom sessions, the social aspect isn't forced at all. Usually the organisers log on and then leave it open so attendees can chat away. That natural communication is really important for people in the community who might be feeling lonely.
Safety – helping people understand and balance risks and benefits
The other session I co-hosted was called 'Safety – helping people understand and balance risks and benefits' and I worked with Amy Broughton from Your Voice Counts, an advocacy charity in Gateshead.
Amy and I talked about weighing up the positives of being online against the potential risks of being online: emotional, mental wellbeing, financial and from being shown offensive material (sexual or inciting hate). We also shared some online safety tips including how to use programs like Teamviewer.
It's been great to work collaboratively with other social care professionals and get to know people from other organisations.
The webinar series was really popular and Skills for Care are already planning more.
I will be presenting another one-hour session on 'Supporting mental and physical health' on Thursday 27th May at 11am.
You can book your place via the Skills for Care website.
Matt Campbell is Team Leader at The Enterprise – a community hub run by United Response in Teddington in the Richmond borough of London.