Disability hate crime rises while prosecutions and charges drop – worrying 2019 statistics reflect a "deeper societal issue"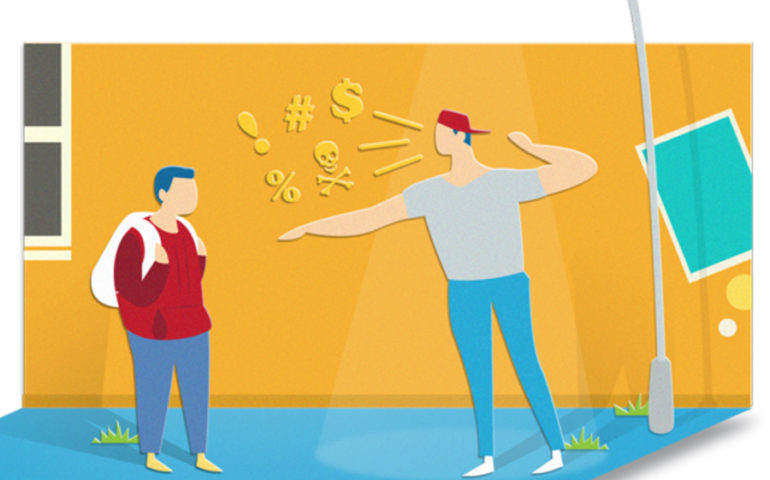 Disability hate crime is unacceptable and needs to be tackled by challenging prejudice, says John Cooper, our Head of Policy and Public Affairs. Read the full interview…
This October, United Response published yet another shocking report on disability hate crimes. Are the disability hate crime figures higher simply because more people are reporting crimes to the police, rather than more crimes necessarily being committed?
John: "We know from our own research and report that the national trend for disability hate crimes is one of a considerable and worrying rise. Our latest data shows year-on-year increases and an exponential rise in these crimes since 2016-17. The number has also risen in the past twelve months since 2017-18.
"Whilst in some regions this could be due to improved reporting efforts and confidence among victims, helped in part by our own joint working with the police, it would be wrong to not look at the root issues behind these disturbing figures – especially against the backdrop of dwindling charges or prosecutions and increased repeat offenders.
"Our longstanding and rallying calls to empower more victims to come forward is a core part of our work on disability hate crimes but it would be too simplistic to say that such a rise in crimes – and across such a scale – is because of more people coming forward. This is a much deeper societal issue."
Are fewer prosecutions or charges because of police funding and lack of capacity to investigate crimes?
"You will have to ask the police if and how their funding or capacity impacts on their ability to charge or prosecute criminals, likewise their process for doing so.
"However, responses from 27 regional police forces across England and Wales have explicitly shown us that charges or prosecutions have dropped in three years – both in terms of absolute numbers and as a percentage of disability hate crimes investigated. This is a worrying statistic however it is dressed up.
"The police have also told us that reasons for 'failed outcomes' with regards to charges or prosecutions span a number of reasons including suspects not being identified, incomplete investigations and in some cases victims not wanting to proceed."
How do we actually stop disability hate crimes?
"Disability hate crime is unacceptable and should never be tolerated. We have to tackle this the same way we tackle racism or homophobia – by challenging prejudice. People with disabilities are human beings and deserve the same respect as anyone else. This is a societal issue and so we all have a role to play to helping to end it."
What do you want to see being done about this issue?
"We would urge anyone affected by disability hate crimes either as a victim or as a family member or friend to contact the police. The public should not hesitate in coming forward and making reports to the authorities. These are crimes and they will be taken seriously.
"We also want to see measures taken across the country and by the authorities to make the process of reporting and convicting disability hate crimes more accessible and less daunting for victims. We feel this is currently a significant barrier to criminals being given the punishments they deserve – especially in the context of a dramatic rise in repeat offenders. If criminals are correctly punished and educated on the impact of their crimes, they may be less likely to offend again."
How would United Response's interactive video, jointly created with the authorities, help tackle falling prosecutions?
"We know from our own work supporting people with learning disabilities how intimidating or challenging going somewhere new can be for them. This might include a police station, a courtroom or to speak with a stranger about something which was traumatic to them.
"By making courtrooms more accessible and less daunting for people with learning disabilities, we hope that more victims of disability hate crimes will feel comfortable in seeing the process through – and helping to give criminals the punishments they deserve.
"Our easy-read resources and training guides help empower people with learning disabilities to talk about their experiences of hate crimes, in some cases leading to more people reporting crimes to their friends, families or the authorities. An interactive and explanatory courtroom video is just another step towards easing the strain on what can already be a difficult time for vulnerable people – and seeing fewer cases slip through the net."