Easingwold community centre offers photography and drama groups for people with disabilities and autism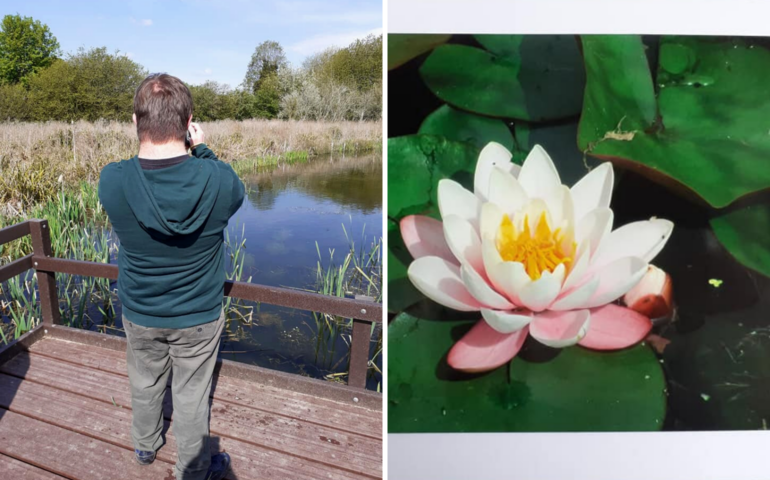 The Bootshop received a grant to purchase photography equipment and to pay for the hire of a bigger space in their local community centre to allow more people we support to take part in activities.
The grant came from our Small Sparks scheme, which is generously funded by an annual grant from the Clothworkers' Foundation.
From humble beginnings…
When the club first started, group members shared one camera and took it in turns to capture images.
Thanks to our supporters, they have been able to purchase three more cameras which gives the group more flexibility to go out and take pictures together.
Brian Timmins, Team Manager at the Bootshop, said:
Our photography started on health walks during lockdown and we had no idea that people would show such a flair for it.

We let people choose their topics and take as many pictures as they want and then choose their favourites.

Other people have seen this, have asked to join in and have even bought their own cameras.

Pictures have been turned into greeting cards and we are now looking at transferring some special ones onto large canvases.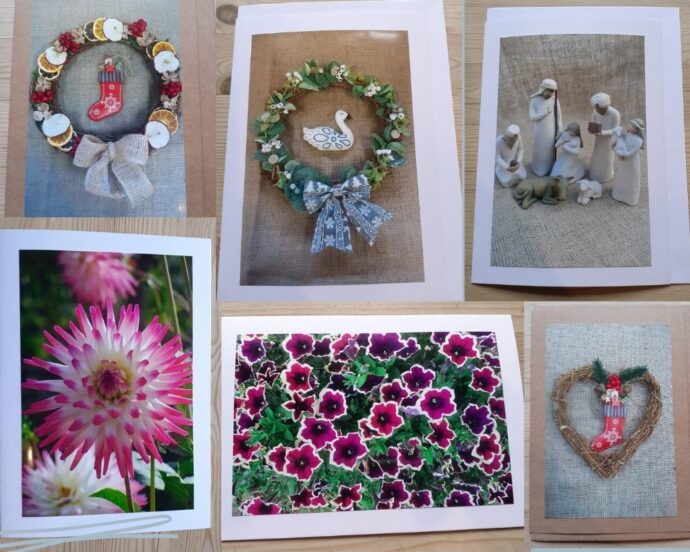 Documenting nature walks
Photography has given some of the attendees of the Bootshop something to focus on and a reason to start getting out again.
It took some adjustments for some people we support to get out again once some of the lockdown restrictions were lifted.
Photography has given people a reason to get out into nature and walk around taking pictures. Staff have said that people have been really calm and focused when taking pictures which has been beneficial for their wellbeing.
Digby, who is part of the camera club, said:
I like getting out and about taking pictures – it's safer than working inside with Covid-19 about.
Cameron, who also attends the group, has been using the photos he takes as inspiration for his paintings.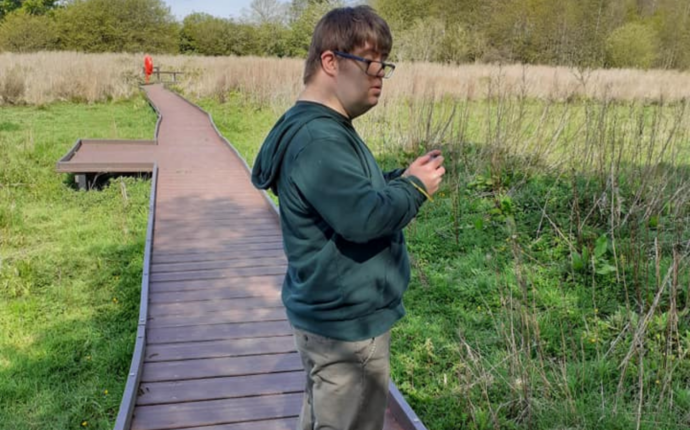 Making room for the drama group
The drama group initially started as a way of people expressing how they felt about coming back to services after the lockdown and being able to meet together in a larger space.
They started with lots of talking, shared feelings, storytelling and improvisations.
They have now started a project looking at The Secret Garden, chosen by Vicky as it is her favourite book.
One member of the drama group told us:
I like the space and I can move about more and dance.
In the future, the Bootshop have plans for the Camera Club and the drama group to collaborate, working together to capture pictures and video footage of the drama shows.
Laetitia Nnalue is Marketing and Communications Officer at United Response.
Donations
Your donation will have a huge impact on the lives of some of the most vulnerable people in the UK.
£12 could pay for an hour of job coach support to help someone with autism into a job
£22 could help run a taster sign language session within the local community widening communication for many people we support
£60 could pay for tools for people we support to use on one of our horticulture projects such as Boscawen Farm in Truro, or our allotments in Bristol and Blackpool
This content was part of our Christmas2021 series.