'He loves his new home': Tracy and Lewis' story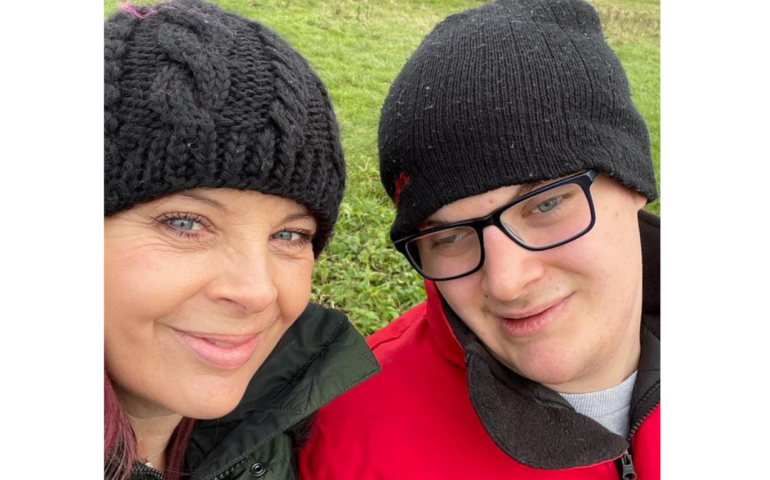 How and why did you choose this house?
This was actually the only house that we visited. Things were very tough at home. Lewis was having some very challenging meltdowns that were putting considerable pressure on us as a family and we were walking on eggshells around him, in fear that he would meltdown which were often violent.
Supported Living was put to us and there happened to be a new service opening exactly six minutes away from where we live. We visited and straight away the feeling was right. The big spacious rooms, the large garden – we just felt that it was going to be right for our boy.
How do you feel now?
One year on and I'm very happy to say that it was the best decision that we could have made. Lewis is extremely happy and settled and loves his new home. We can visit whenever we want to especially as he is so close to us. He has also transitioned to a new education setting, college which he absolutely loves too. He has coped so well with the two major challenges in the last year, actually better than I have at times!
In terms of letting go, would you say you're in good hands?
It was incredibly tough to 'let go'. I had sleepless nights with awful feelings of guilt thinking 'are we doing the right thing?' – especially as he wasn't quite 19. He's the youngest resident. But the team and the support at the service is really good. They all know Lewis so well now and they are very attentive to his needs. They've built a really good relationship with him. I am confident that he is being well looked after.
Can you see a difference in Lewis?
He seems more independent since moving to his new house. This has certainly been helped by his transition to college, where they are working on his independence and life skills on a day to day basis. This is also reflected by the support from the house, with his living skills and consistency from what is being taught at college. Most of all, he is happy and contented and we couldn't ask for more!
This content is part of our Mother's Day series – read more interviews like this.