'I'm stronger physically and socially' – help us provide more community activities for people we support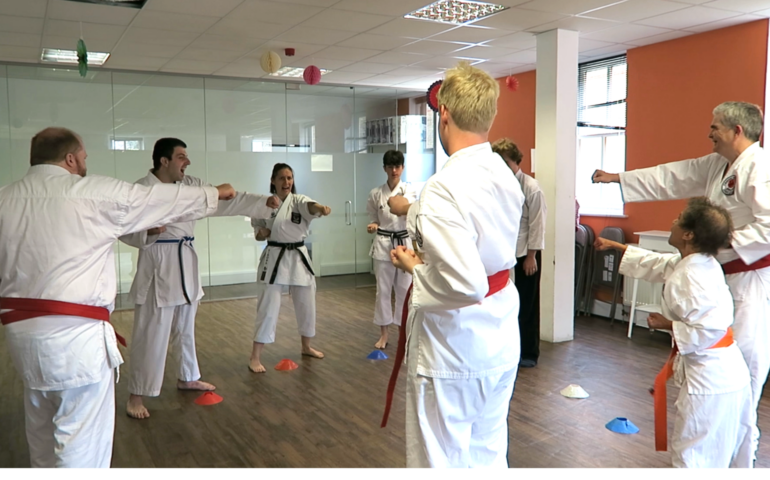 Thanks to some funding from Active London and kind donations from our supporters, The Enterprise hub in Richmond have been able to host a range of activities this year, both in person and online.
Their activities programme is called "A New You".
Classes on offer include karate, dance, art, creative writing and a wellbeing group.
The sessions are designed to be completely accessible for people we support, enabling them to get active and back into the community again, whilst meeting new people and learning new skills.
We spoke to Alex and Kayleigh to ask them what they like most about their karate classes and why community activities like these are so important for them:
This content is part of our Christmas2021 series.
Darren Worthy is Fundraising Manager at United Response.
Help us bring some sparkle to the people we support this Christmas
Your donation will have a huge impact on the lives of the people we support.
£25 could pay for an hour of job coach support to help someone with autism into a job
£50 could supply tools such as a wheelbarrow for one of our horticulture projects such as Boscawen Farm in Truro, or our allotments in Bristol and Blackpool
£100 could help fund a two hour activity session for people we support such as karate, keep fit or dance
£125 could purchase two new microphones for our community radio stations