John's going for gold with Orwell Panthers – next stop, the Special Olympics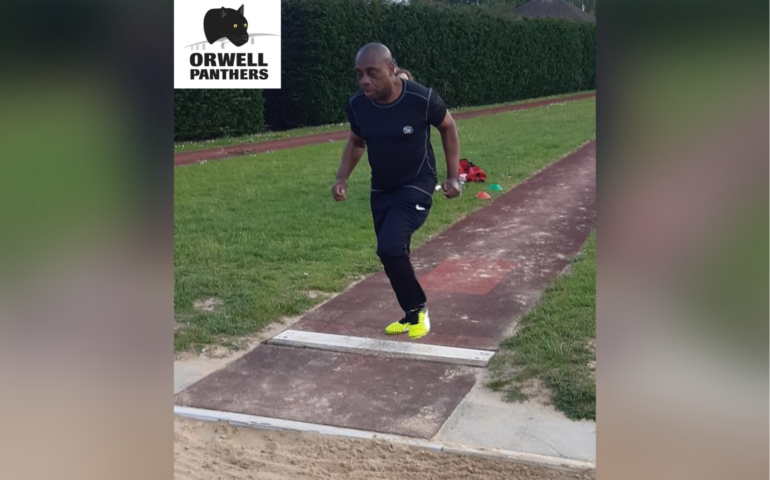 The Orwell Panthers is an athletics club for disabled athletes in Ipswich. John has been a member since 2019, when he told his support workers he wanted to start running again:
Senior support worker Dee Allinson-Gibson said:
"We supported someone previously who went to Orwell Panthers and John said he'd like to give it a go."
John went for a taster session and the Panthers were so impressed with his sporting abilities that they signed him up straight away.
Dee said: "John is one these people that can do any sport you put in front of him. Everything he does sports-wise, he excels at."
Sadly the club had to stop meeting during lockdown, but being a dedicated athlete, John took part in some of our online activities to keep his fitness levels up instead.
They have started training together again now and meet for an hour and a half every Wednesday.
John said: "I enjoy going every week. I sprint and I do field events like javelin and long jump.
John also does daily exercises at home. His workout routine includes star jumps, running on the spot, jogging, walking and arm exercises.
He added: "My inspirations are Chris Eubank and Usain Bolt."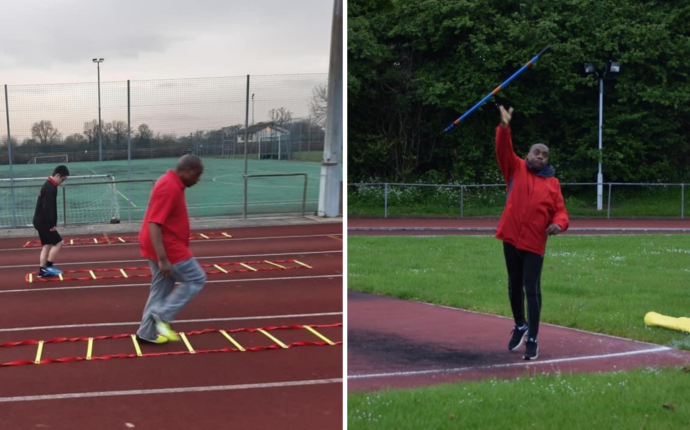 Going for gold at the Special Olympics
John has been asked to represent Suffolk with the Orwell Panthers at a Special Olympics event in 2022.
The venue for the tournament is yet to be confirmed but it could lead to John's dream – being selected to represent Great Britain at the European or World Games.
Active in the community
John is a very active member of his local community. He goes for coffee mornings at his local church and has recently taken up sailing and swimming with Wot's Up Ipswich.
Dee said:
"He's a lovely person to be around and once you meet him you won't forget him.
"But don't anyone ask him for a game of crazy golf because he'll wipe the floor with you!"
As a big sports fan, John likes watching football and tennis in his spare time. He also enjoys cooking and like many athletes, he follows a healthy diet.
What's next?
This year, John plans to raise money for Orwell Panthers by doing a sponsored walkathon challenge of 10,000 steps (8km).
Further in the future, John would love to visit America and also Montserrat in the Caribbean, where his family are from.
This blog is part of our Summer of Sport series where United Response shines a spotlight on disabled and autistic athletes and speaks to sports and fitness fans across the country.
We'll also be looking at accessibility and the best ways to support people with disabilities, autism and mental health needs to take part in sports, fitness and exercise.
• Jenna Lloyd is Digital Content Officer for United Response.