Karl 'danced until the final note' at his first ever live gig!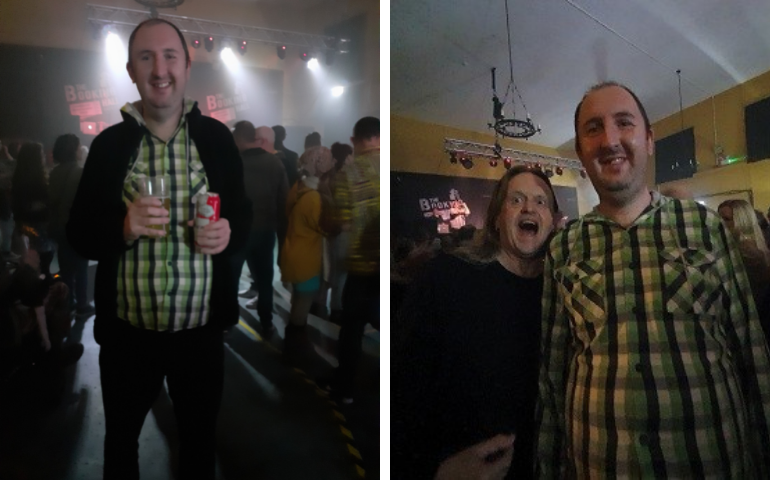 Picking things up after lockdown
Now that things are opening up again since lockdown, here at the Community Network in Folkestone we've introduced an 'evening out' for people we support.
They are asked if they would like to go out for the evening, and if so, where they would like to go. The 'evening out team' would then work with the people we support to find an event in their local area.
Karl's upbeat night out
By picking Karl up at 7pm, we were able to make our way to Dover in good time. We arrived early to get a good parking space and savour the gradual build up to the gig.
Tickets were shown at the door and once our wrist bands were on, we made our way in. The place started off rather empty but you could feel the atmosphere building up.
We bought a drink at the bar and watched as the crowds began to arrive. Background music was setting the scene and some revellers were already partying away.
You could sense the excitement and anticipation of the crowd. This, for some if not most, was their first gig for at least 18 months.
Dancing his socks off!
Karl was loving the atmosphere. 9pm came and the band entered the stage whilst receiving a raucous applause.
The band started up and the whole place was immediately rocking, including Karl and myself.
As the evening progressed, the dancing intensified and the layers started to come off. We danced until the final note!
Meeting new people
Karl had met some lovely people who he spoke to throughout the night. Some expressed their amazement at the fact that this was his first ever live gig.
As the event came to an end, we made our way outside and headed home. Karl had a great time and said that he would like to experience a nightclub next!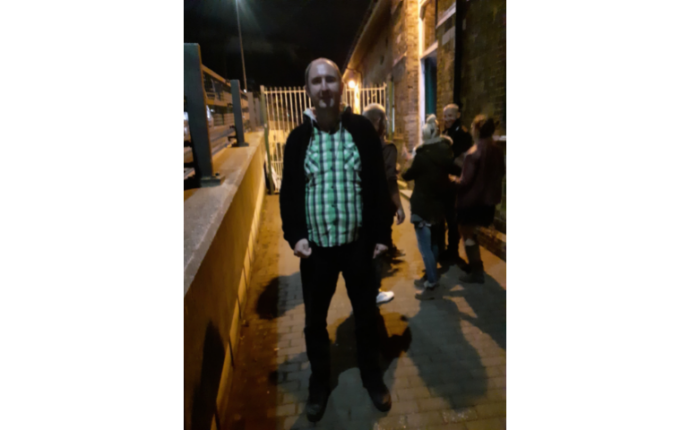 Join the United Response team
Would you like to accompany someone on their entertaining night out or fun afternoon activity?
Why not join the United Response team as a support worker to kick-start your career in a rewarding role?
Click here to search for vacancies in your area.