New cooking classes help to reduce food waste at our Potter's Den Bristol allotment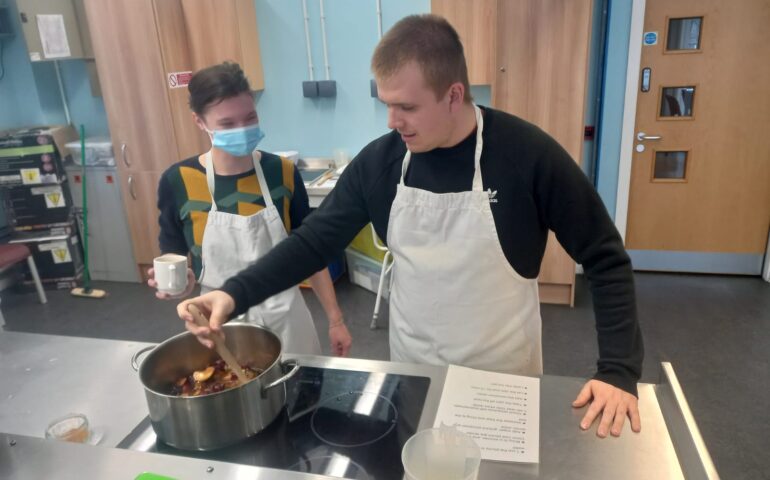 People we support have been creating a range of lovely recipes from plum jam to butternut squash curry, using a combination of produce harvested from our Potter's Den Bristol allotment, as well as donated food and some bought ingredients.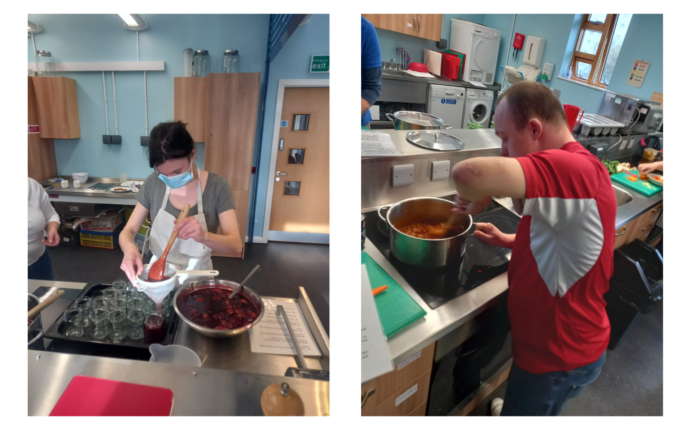 The cooking project is run by Team Manager, Marie Jackson and Project Leader, Toby Lyons. It started when staff were discussing activities for the allotment.
Toby said:
We all got excited about the idea of cooking sessions. It started as an off-shoot of Potter's Den Bristol, but it will now become its own entity.
The project ran a number of pilot cooking sessions with six people we support which were very successful. As a result, the team will be delivering more sessions and opening them up to more people from United Response and the wider community.
Alison and Adam who are supported by United Response have both been attending the sessions and told us what they thought:
It's nice to start meeting people again and learn new cooking skills.

Alison
I love it. I liked learning new things. I want to cook with vegetables growing on the allotment.

Adam
Staff have also learnt new things from attending the cookery classes.
Here's what they said about the sessions so far:
Really good fun, everyone enjoyed the cooking and even more so the eating afterwards! Great for building confidence and new kitchen skills.

Wanda
It's a great opportunity for people we support to improve cooking skills and broaden their social horizons.

Simon
I came with low expectations as I don't like cooking, but Toby and Marie made it really enjoyable. I feel like I've gained new skills.

Andrei
The sessions are currently held locally at the Wellspring Healthy Living Centre Learning Kitchen, however the Potter's Den team are also building an outdoor kitchen at the allotment, so they can hold some future classes on-site.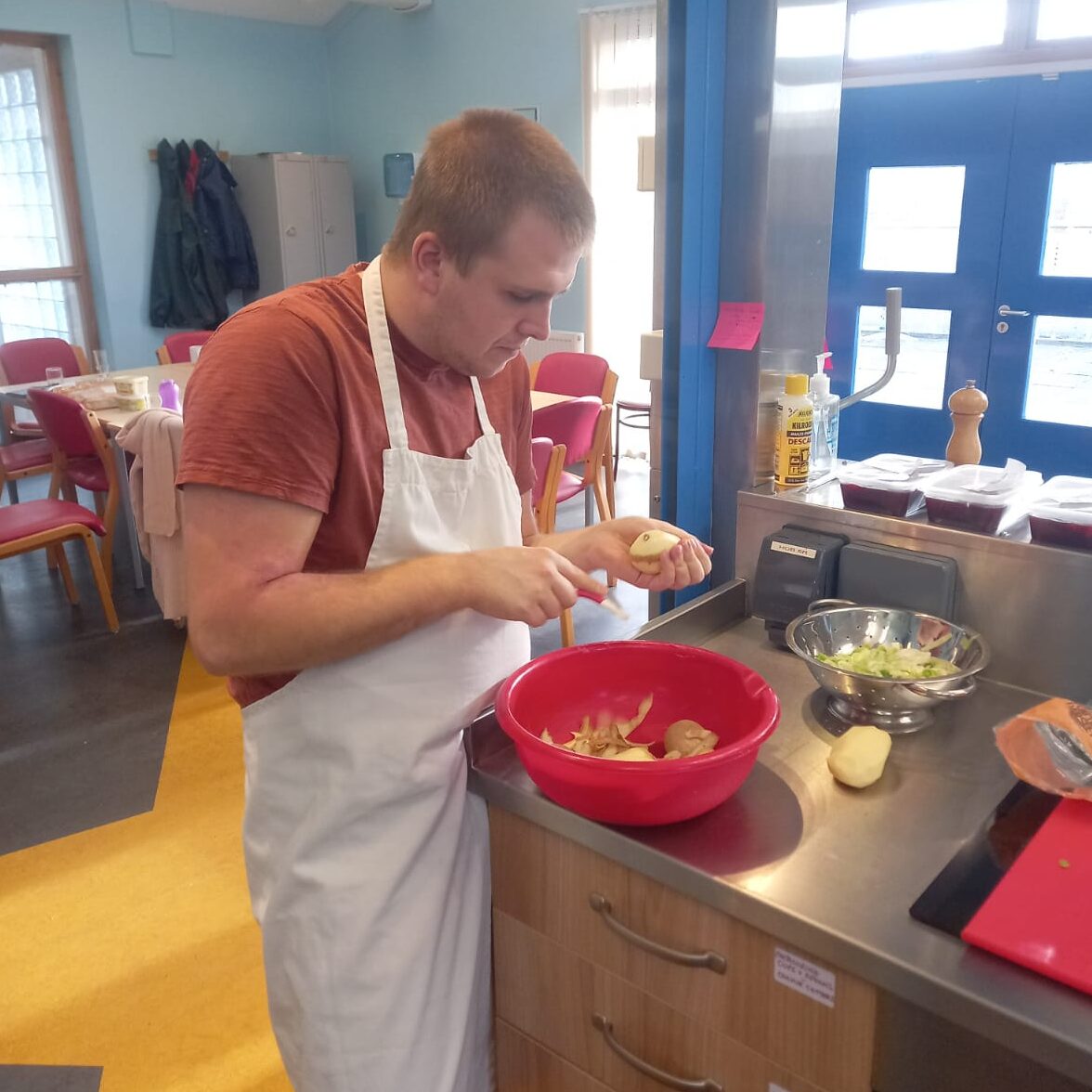 So far, attendees of the classes have been taking their cooking creations home to share with their housemates. However, there are plans to start donating home cooked food to a local homeless charity as the project develops.
Toby told us:
We plan to work with our partner organisations to take food that would otherwise have been wasted and turn it into meals and food parcels to distribute to those in need in the local community.

We would also like to develop the educational aspect of the project and potentially offer courses in the future to develop the cooking skills of people we support.
We can't wait to see what they cook up next!
Laetitia Nnalue is Marketing and Communications Officer at United Response