One in ten find voting confusing, new survey reveals on first-ever Accessible Voting Day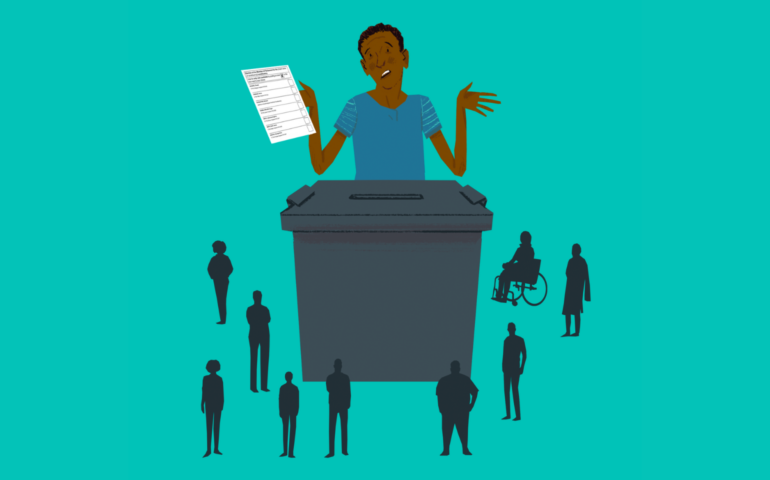 The new data is published ahead of the first-ever Accessible Voting Day today (Thursday 4 March 2021), which shines a light on the challenges many people face when voting and why poor accessibility is a distinct barrier to a truly inclusive process.
With local and mayoral elections taking place this May despite Covid restrictions, we are using the day to promote the rights of people with disabilities and empower them to take part in politics and vote.
United Response is asking other charities, organisations and sectors to lend their support to help challenge a widespread inaccessibility affecting people from a range of backgrounds and circumstances.
Today's new survey reveals that nearly one in five (17%) of those living in England, Wales, Scotland and Northern Ireland do not know that people with learning disabilities have a legal right to vote.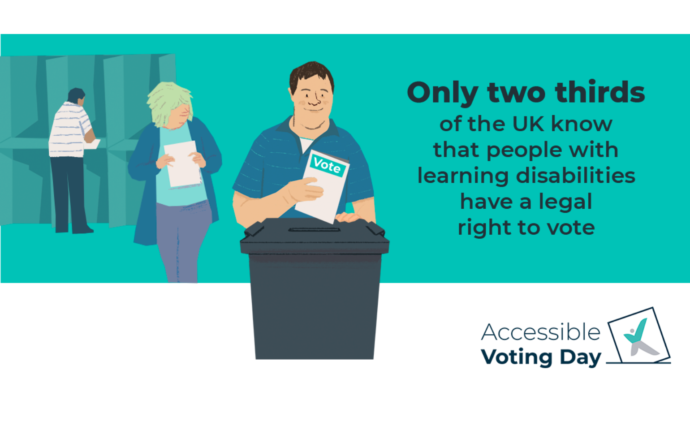 The survey also found that only two thirds (66%) of the UK feel there is enough information and assistance available to make voting easy for everyone.
As an organisation that's known for producing easy-read news, election manifestos and practice ballot papers for those with disabilities, we are now pushing for wider societal efforts to make the voting process easier – and more appealing – to marginalised people.
Today's new research, carried out online during February 2021, also explored public opinion on the practicalities of voting on Election Day itself.
Only half (47%) of the 2,100 people surveyed agreed that polling stations should be made more accessible to people with physical or learning disabilities.
Perhaps most worryingly, however, 36 individuals who took part in the survey said they have been turned away from their local polling station on voting day because of their disability. This included 10 from London, a city where one in 10 people do not know that those with learning disabilities have a legal right to vote.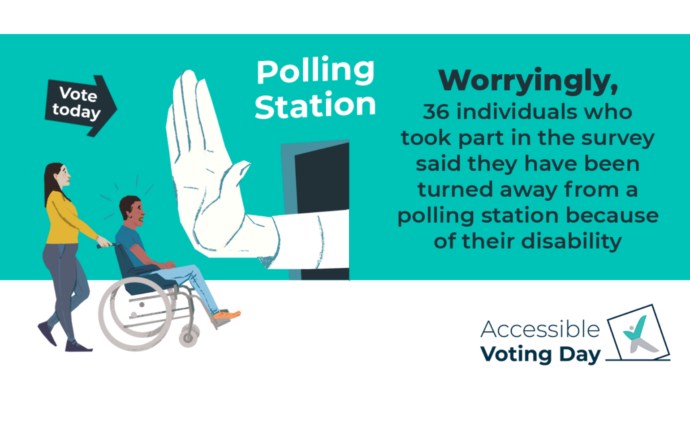 Keen voter Shiu-Ming Man, who works alongside United Response to run a politics group in south west London, said:
Lots of people with disabilities are being neglected and their voices are not being heard by MPs, and I got into politics as I was seeing lots of discrimination.

It can take too many clicks on a website to find easy read information and people with short attention spans might give up. This makes it inaccessible for many people.
Voter Seb, who is supported by United Response in Suffolk, added:
Voting is confusing for many people and the cards [ballot papers] are difficult to understand, for example, if you have a learning disability and want to vote by yourself. There are different people in communities and they need different things. Things should be in easy read for everybody.
Tim Cooper, chief executive at United Response, said:
Voting should be accessible to everyone, irrespective of their disability or the challenges they face. Sadly this is just not the case but Accessible Voting Day can help to change that.

Far too few legally permitted adults are casting their vote at elections. People with learning disabilities in particular must be informed about their rights and supported to cast their vote if they want to. This is where care providers like ourselves have a huge role to play.

But, equally, more must be done by national and local governments, local authorities and polling stations to break down barriers and help create a truly inclusive society – one where every one of its citizens can help shape the decisions which affect their daily lives.
We are committed to ensuring those with learning disabilities or autism are informed about the world which surrounds them and the choices they have.
Ahead of the snap General Election in December 2019, our easy-read versions of the major political party manifestos helped people with learning disabilities learn about the policies and make informed decisions about what matters to them.
Meanwhile, our Every Vote Counts website provides accessible information on politics and explains how getting involved in local and national elections can directly affect the lives of disabled people.
Accessible Voting Day will take place on the first Thursday of every March.

For more information on how you can take part, visit www.accessiblevotingday.org