United Response hosts photography exhibition showcasing disability talent in Torbay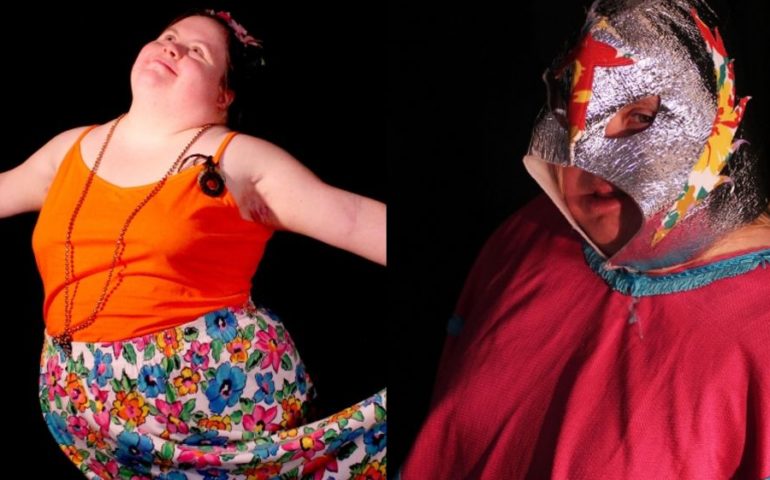 United Response is inviting the public to come along to a special four-week-long photography exhibition showcasing Torbay talent.
United Response's ROC Creative is opening the exhibition with a special night between 4pm to 6pm at Paignton Library on Thursday November 22nd.
All of the displayed work – including videos, photos, sketch books and character portraits – have been made by people with learning disabilities, Down's syndrome or autism.
The free-of-charge exhibition is themed on Mexican culture and aims to show how creative people with disabilities can be. It is open 9:30am every day until the 20th December.
Hope Trimmer, United Response photography learning guide and support worker, said: "We found things within the culture such as Lucha Libre (Mexican Wrestling) and Jarabe Tepatío (the Mexican hat dance) that inspired our work.
"The outcome of the project was a set of character portraits and a short film from each group of people we support. We wanted members of each group to have a go at the different roles within photography and film including acting, camerawork, editing, creating characters and a story and costume and set design.
"This is the first exhibition we've held. We hope to have many more to display the fantastic work made by people we support within the local and wider area."
ROC Creative Torbay is one of the south west's leading arts projects. People with disabilities will be taught by specialist practitioners with a wide range of arts interests and professional experience. They can make friends in the community and work towards accredited learning qualifications in arts specialisms such as photography, media, music, samba, dance, drama and art.
Hope added: "We wanted to show Torbay the creative power and talent of people with learning disabilities and for them to be able to express themselves.
"This has been an amazing project – both for the people taking part but also for our staff too. We've been awed by so many imaginative ideas and some quirky, leftfield and off-the-wall stuff too.
"We really want to share this with people in the area. So please show your support for people with learning disabilities and get down to Paignton library and see the exhibition while you can."
Visit www.unitedresponse.org.uk/roc-wellbeing to find out more about United Response's ROC Creative or call 01803 526846.