#REIMAGINE #RECREATE #RESTORE – An Exhibition in South Devon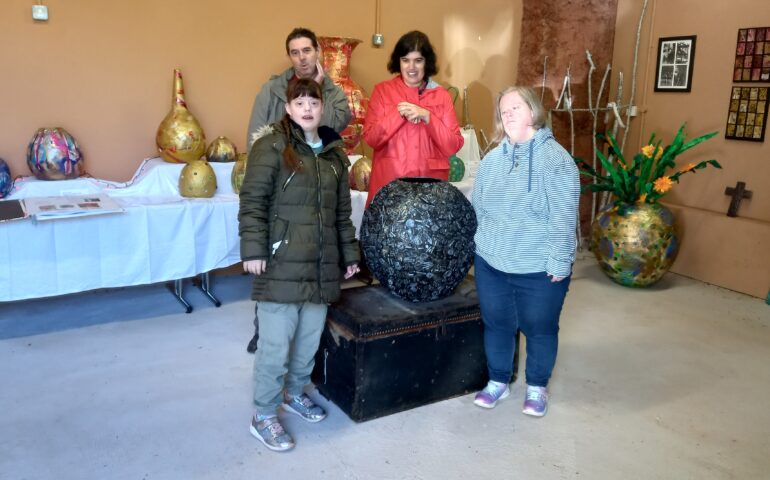 Like wild flowers, you must allow yourself to grow in all the places people thought you never would
#Reimagine #Recreate #Restore presented a range of two and three-dimensional mixed media work made using recycled materials.
The work was a collaboration between people we support and specialist artists and the event was made possible with funding from our community programme, Small Sparks.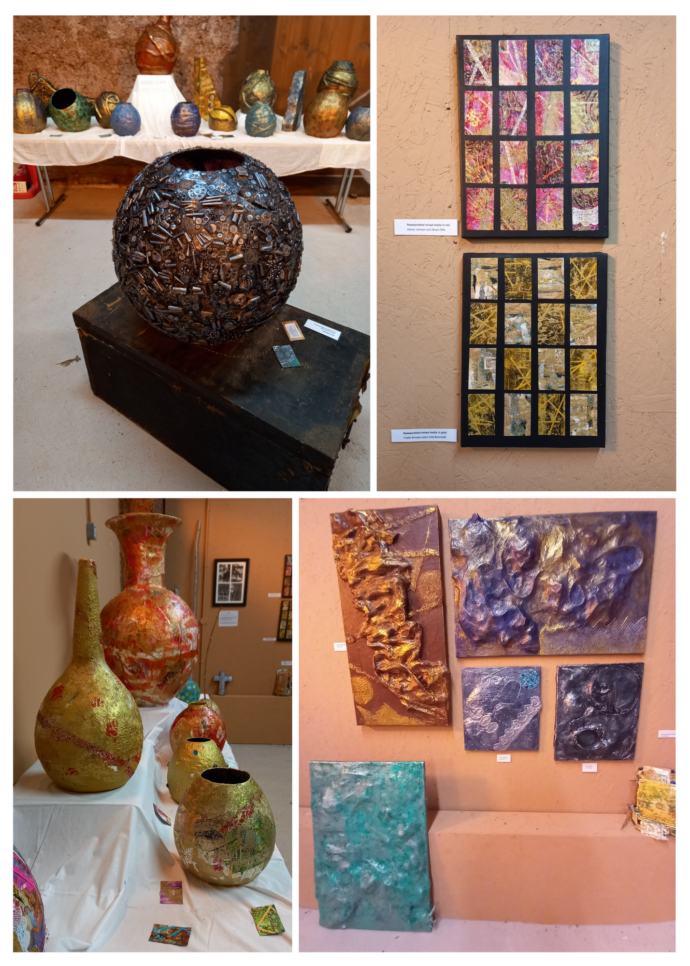 Cockington Court centre of creativity is an award winning Country Park with beautiful gardens, and is a centre for high-end arts and crafts with over 20 craft studios, tea rooms and an acclaimed contemporary art gallery of recognized regional significance. It has also been home to ROC Creative Art and Design since the beginning of 2020.
ROC Creative, established in 2008, provides a safe, sociable and inspiring environment where people can learn different creative skills and develop their artistic potential and creativity. We aim to raise public expectations of what people with learning disabilities can offer and achieve.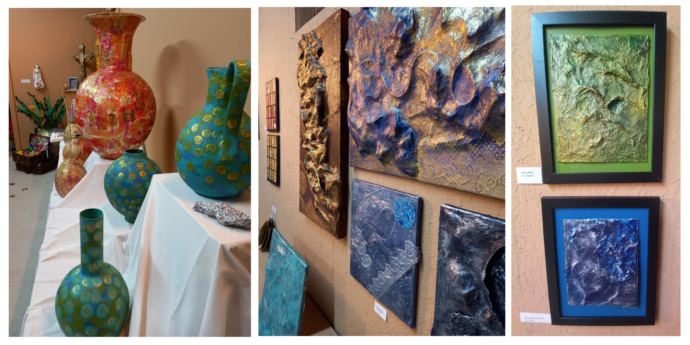 We enjoy being part of the wider artistic community and regularly have exhibitions both here and at other venues throughout South Devon. Our work has given people confidence and a sense of pride in their achievements. Having our studio here at Cockington Court centre of creativity has helped raise the profile of United Response and some of the amazing work we do.
The exhibition culminated in an open studio evening in the Cob Barn Studios with live music from TQ9 JAZZ and an opportunity for visitors to meet the artists.
The event was a huge success despite torrential rain, and we received some lovely feedback from people who came. It really helped remind us how much of what we do is appreciated and gave us a lot of encouragement to plan more events and similar things in the future.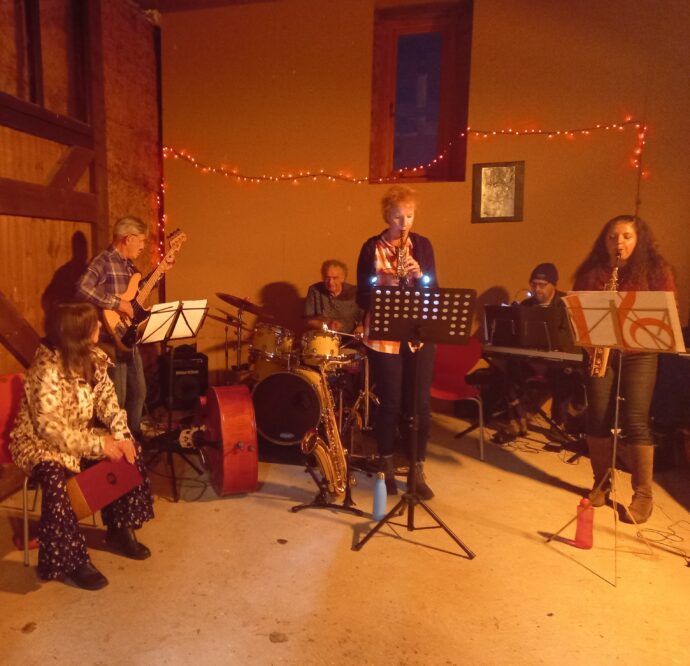 Kate Conroy is Senior Service Manager for our our Devon Wellbeing services.