How can Pride be more accessible? Listen to our podcast with Meet 'N' Match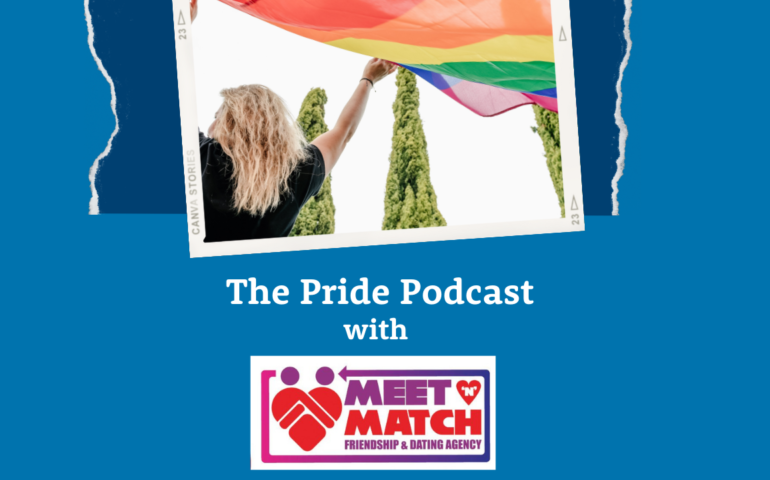 Many Pride events were pushed back or sadly cancelled this year because of the Covid-19 pandemic…
But with Manchester Pride finally taking place this weekend, we met with Erin, Rachel and Bradley from Meet 'N' Match to talk about why Pride events are so important for LGBTQ people.
Meet 'N' Match
Meet 'N' Match are a friendship and dating agency for adults with learning disabilities and/or autism. They're based in Lancashire but they cover the North West.
Erin Blanchard is the Membership and Events Coordinator for Meet 'N' Match in the Cheshire and Merseyside area.
She introduced us to Rachel and Bradley who are both members of the group so we could chat about their experiences of Pride events:
Transcript: The Pride Podcast with Meet 'N' Match
Pride and accessibility
This Pride season, United Response have been shining the spotlight on LGBTQ+ people and asking: how can Pride be more inclusive for people with disabilities and autism?
Back in July, we also held a forum on Zoom with Stay Up Late UK's LGBTQ+ advisory group 'The Wild Rainbows'.
We worked together to create a Pride checklist which had some pointers so Pride organisers can make their events more accessible.
This content is part of our 2021 Pride series.
To celebrate Pride season in the UK, we're speaking to people we support who identify as LGBTQ+ to share their stories, hear about their experiences and find out where progress still needs to be made.
Jenna Lloyd is Digital Content Officer for United Response.