Making Pride accessible with the Wild Rainbows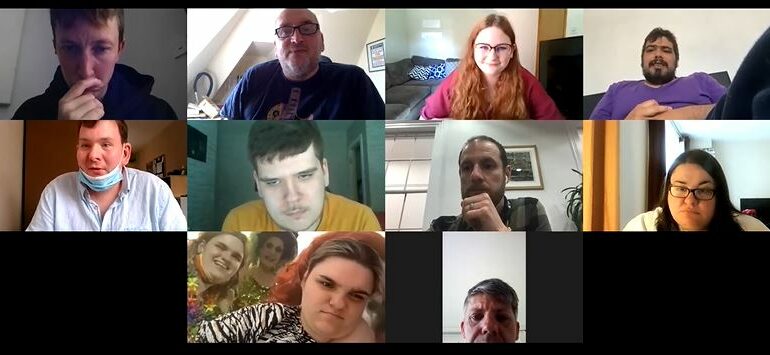 United Response are celebrating Pride season by sharing LGBTQ+ people's stories and finding out where progress still needs to be made.

Last week, some of our staff and people we support met with Stay Up Late's LGBTQ+ advisory group the 'Wild Rainbows' to talk about accessibility at Pride events.
Celebrating Pride
On the Zoom, we discussed which Pride events people had attended or hosted and what we liked about them.
Those attending had been to lots of different Pride events – from the bigger festivals like Brighton, London and Manchester to smaller Prides like Hastings and Hampshire.
Together, we compiled a list of 'top tips' for anyone organizing Pride events to make sure they're accessible for people with disabilities and autism.
Many events have been cancelled because of Coronavirus, so we talked about what we were most looking forward to when events were back on.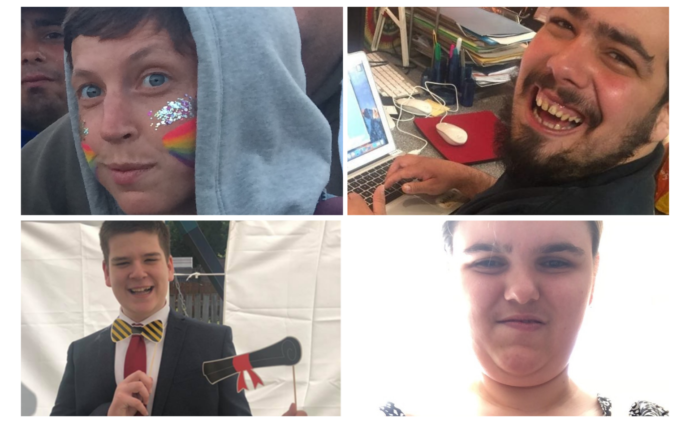 Jason said: "I'm looking forward to having a good time and partying hard and I want to perform, to entertain people as much as possible and get the crowd going!"
Nicole, who performs in drag under the alias Flossy Sunshine, hasn't been to a Pride yet but she's hoping to go to Cardiff Pride next year.
Lots of attendees said that they enjoyed the music at Pride and the Wild Rainbows shared their Pride playlist with us.
But there are some things that make Pride more difficult for people with disabilities and autism…
Physical access
Jason explained that parades and standing areas aren't very accessible for people with certain physical conditions:
"It can be worse for people in wheelchairs and those with other mobility issues. I have scoliosis and I struggle."
Sas used the example of when they went to Glastonbury Festival.
She said that they had accessible platforms there for people with disabilities and she suggested that Pride events could benefit from a similar set up.
Sas also mentioned the wristbands they had at Glastonbury allowed them access to the 'nice' accessible toilets.
She suggested that Pride could offer these and that it might help Pride event staff to know that someone needs a bit of extra support… But these tickets shouldn't be more expensive than general admission!
Cost
Several people commented on how expensive the bigger events are, especially when hotels and local bars raise their prices.
Aaron suggested that Pride events could offer free carer tickets to make it more affordable.
Too much noise
Gig Buddies Glenn and Darren said that for people with autism, the crowds and noise can be uncomfortable:
"We enjoyed the parade but after that, the road along the seafront got really busy and loud. We went to a quieter bar because it was anxiety-inducing and a bit of a sensory overload."
A few people agreed that it's nice to have a quieter area that is still part of the event.
Andy suggested 'breakout areas' or designated venues with smaller capacity that can accommodate people who want less noise.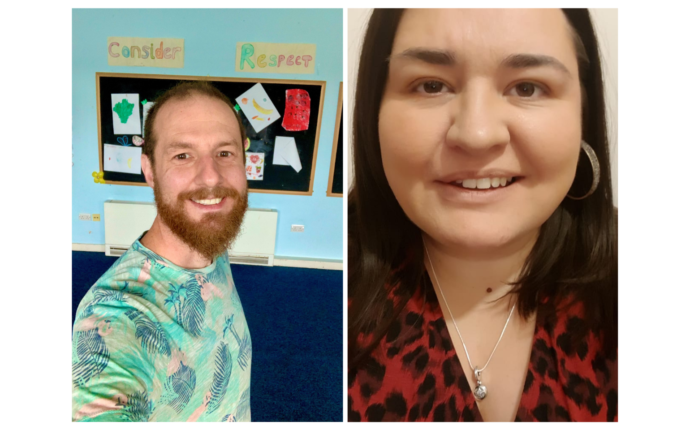 Making decisions without us
Everyone agreed that you should have someone on the organizing committee with a disability or autism.
Those who have lived experience know best what barriers someone might come across at events and so they would be able to suggest how to solve these things during the early stages.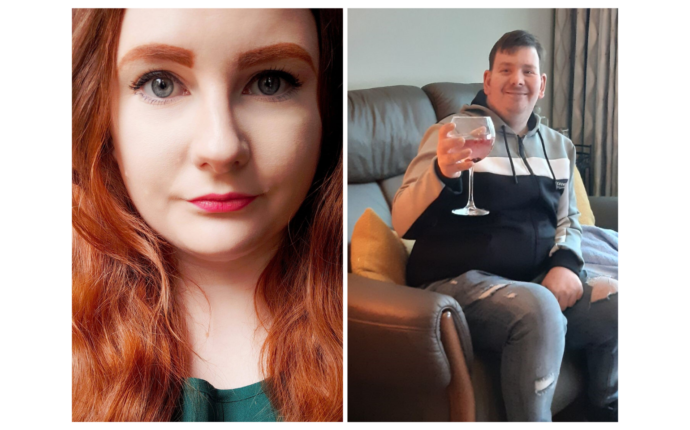 No Bedtimes
Stay Up Late have made the news recently with their #NoBedtimes campaign.
They want to see flexible support so people with disabilities and autism can go out to evening events like Pride.
Everyone on the call agreed that people should be able to access support to go to events in the evening.
We support the #NoBedtimes campaign and we want to make sure there are no barriers so people we support can go out when they want.
This content is part of our 2021 Pride series.
To celebrate Pride season in the UK, we're speaking to people we support who identify as LGBTQ+ to share their stories, hear about their experiences and find out where progress still needs to be made.
Jenna Lloyd is Digital Content Officer for United Response.