"We are absolutely committed to working with everyone who can make a difference": Tim Cooper reacts to latest disability hate crime figures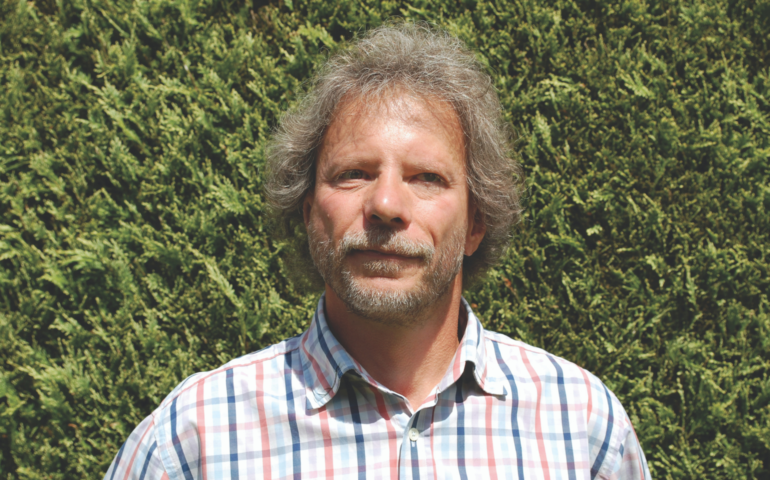 Two weeks ago we joined Leonard Cheshire in releasing the results of freedom of information requests made to police forces across England & Wales relating to reported disability hate crime. We found that:
Criminals were not deterred by lockdowns and increasing numbers headed online to abuse disabled people, pushing online disability hate crime rates up 52%
Over 9,250 disability hate crimes were reported to the police, with around half considered 'violent' – involving assault, harassment or possession of weapons
The same individuals are continuing to torment disabled people, with repeat offender rates rocketing by 89% on the figures from 2019/20
West Yorkshire police reported the highest level of disability hate crimes across the UK for the fourth successive year during 2020-21*.
Last week the Home Office released its own figures on recorded hate crime, including for disability. Their data, which showed a slightly greater disability hate crime figure than we obtained from 39 of 48 UK police forces, highlighted a rise in reported hate crimes each year for the last five years.
The Home Office also points to the Crime Survey for England and Wales (CSEW), which is a face-to-face victimisation survey of residents from general households in England and Wales. While these surveys suggest a favourable 38% decrease in disability hate crimes since 2008, this is ultimately an estimate based on combined data sources using random door-to-door surveys. So while this is a positive indicator, our police data in recent years is arguably a more accurate representation of reported crimes.
*The data from West Yorkshire can be seen as positive – it clearly demonstrates the impact of the joint work by West Yorkshire Police, the Crown Prosecution Service (CPS) and the voluntary sector since 2017. This joint work has even been commended by the National Community Tensions Task Force as best practice.
We must never forget that this is about people. Every number and statistic is a person with thoughts, feelings and emotions who have had their life impacted.
Here are some distressing examples from the past year:
A disabled train passenger who was not wearing a facemask on public transport because of breathing difficulties was confronted by another passenger who was angry that he was not wearing a mask. Despite the disabled passenger telling the other person about his breathing difficulties, he was pushed over and threatened by the aggressive passenger.
One nurse said to a disabled person during a medical appointment that all people not wearing masks should be forced to sign away their rights to health equipment and treatment by health professionals who are "risking their lives because of you".
One of the worrying elements of our new data was the rise in reporting of online disability hate crimes last year. This rise aligned with people spending more time online during the lockdown, but it was alarming nonetheless. Some terrible posts we have seen in the last year on social media include:
"Disabled people should have been locked inside until there was a vaccine because they "are more likely to catch [Covid] and pass it on".
"People who don't wear a mask because they are disabled [are] not worth sobbing for"
"I looked at your profile, you seemed fine???"
Here at United Response we firmly believe that disabled people should have the same opportunities to live their lives to the full as other citizens do. Clearly you can't do that if you're scared and browbeaten, if you don't feel comfortable about leaving the house and if your life is being made a misery.
We are absolutely committed to working with everyone who can make a difference, to tackle this most basic of human rights: the right to keep safe.
It's about respect and value for each other as human beings and taking action when that respect and value is breached.
We know that there are plenty of proven, practical responses to stamping out hate crime:
First and foremost, taking a 'victim led' approach. This means acknowledging things from the perspective of the impact on the individual, to take a 'walk in the shoes' of those being targeted for hate crime.
Improving the rate of prosecutions and cases that make it to the CPS. The staggering level of repeat offending, if nothing else, should tell us that this is sorely needed.
Raising awareness – making this an issue that is visible to the general public. Sometimes a view is held that hate crime is not real crime. We must ensure that the real impact on people's lives is properly understood.
Greater training for professionals in a variety of sectors – for example housing, social work, emergency services.
Stopping anti-social behaviour before it escalates. Individual acts of petty behaviour that occur day after day make people's lives a misery, and often develop into much worse offences.
Tackling online abuse. As our new research shows, this is a very real and serious issue. Those responsible for moderating websites and social media need to do more to prevent it.
Making it as easy as possible for people to report hate crime. It is crucial that people have access to supportive Third Party Reporting sites – either in person or online.
Adopt reasonable adjustments in the reporting and legal process. Understand why, for example, someone with autism may find it hard to engage. The onus is on society to make systems accessible, rather than for those with additional needs to navigate unsuitable processes.
Multi-agency working – this is not an issue that can be resolved by one organisation or group alone. It must be a shared effort. For example, West Yorkshire has an app to share local data between agencies.
Above all we need to continue to promote the wider message of disabled people as equal members of society.
October is Black History Month. Perhaps it is therefore fitting to end on a quote from the great Nelson Mandela:
'No one is born hating another person… People must learn to hate and if they can be taught to hate they can be taught to love, for love comes more naturally to the human heart than its opposite.'
United Response and Leonard Cheshire are asking everyone to show they stand against disability hate crime, by sharing their latest findings with the hashtag #NoPlaceForHate and by signing up to their disability hate crime campaign at: www.leonardcheshire.org/hatecrime
You can also read more about disability hate crime here: www.unitedresponse.org.uk/get-involved/campaign/disability-hate-crime/