Trafford trio pay tribute to United Response for furlough and lockdown job support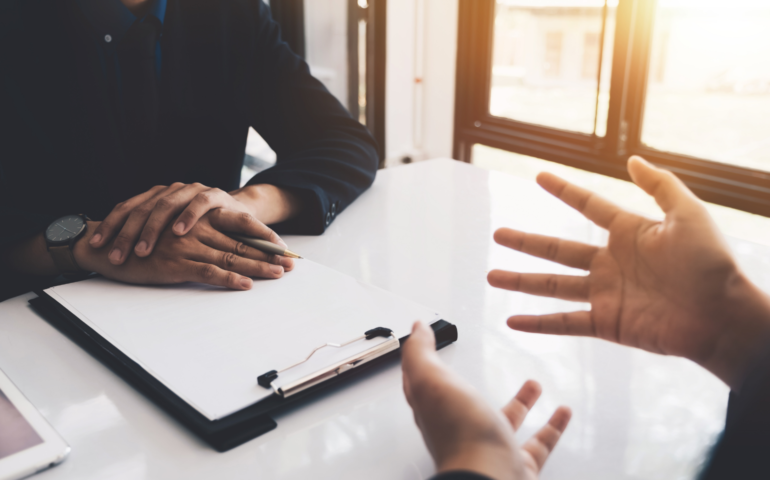 Tony, Ricky and Louise from Trafford have each been given valuable help this year by job coaches in our Supported Employment service, which works with local jobseekers and employers to provide marginalised people with skills and opportunities which otherwise might be out of reach.
We first helped Tony to secure his job at B&Q more than two years ago, a place he now describes as feeling 'like home'. When the pandemic struck earlier this year, Tony's customer support role became more important than ever – B&Q stayed open during lockdown and Tony was classed as a keyworker to help manage a spike in 'click and collect' purchases.
Tony's dedicated job coach contacted him as soon as the March lockdown was imposed, checking to make sure he had the right PPE and training to be safe at work.
Tony said: "We were really happy to hear from United Response when lockdown began and they have been very supportive. I am enjoying being able to stick to my routine [despite lockdown], and have even been getting some overtime too."
Louise, meanwhile, had spent time building her confidence and continuing her job search during lockdown but joining a United Response employment group helped her to land her dream job in an education setting this summer.
Louise said: "I was nervous when I first joined some of the employment support groups but once I started participating I got stronger and learned about interview techniques such as body language. If it hadn't have been for United Response's job coaches, I'd have never had the confidence to go for the job I'd seen. I thank them with all my heart for all of their support."
Ricky was helped into work by our Trafford employment team and was placed on furlough earlier this year.
Ricky said: "My time on furlough has been a very worrying time but I'm happy to be able to video chat with mates. My job coach has been very supportive, I'm very grateful for her."
Our Trafford team has provided vital ongoing support to people like Tony, Louise and Ricky throughout lockdown, offering regular virtual conversations and activities to keep them connected.
The trio's success stories are being told this week as part of Learning Disability Work Week 2020, which aims to recognise the important and valuable contributions employees with learning disabilities can make to the work place.
Around 1.5 million people in the UK have a learning disability and yet only 5.9% of working age adults with learning disabilities were known to be in paid employment during 2018/19.
We believe local employers and businesses should link up with more support providers like themselves to create better opportunities for this marginalised group of people.
United Response Development Manager Laura Stott said: "Trafford has the highest performance across the whole of Greater Manchester for supporting adults with a learning disability into successful, sustainable paid employment.
"At United Response we truly believe in inclusive employment and we actively help local people with learning disabilities and mental health conditions in their job search. We are delighted to play a major role in Trafford's wider success by providing individual support that is centred to the needs of the person."
Councillor Jo Harding, Trafford Council's Executive Member for Adult Services, said: "Everyone has an important role to play within our society and their contribution and their dignity should be respected and celebrated.
"It is great to hear how people like Simon and Tony can be supported – as a Council it is a priority that we promote and encourage independence, and that our residents can access the right support at the times in their lives when they most need it."
Contact Laura Stott at laura.stott@unitedresponse.org.uk for more information about Supported Employment services in the Greater Manchester region.