World Cup Day for people with learning disabilities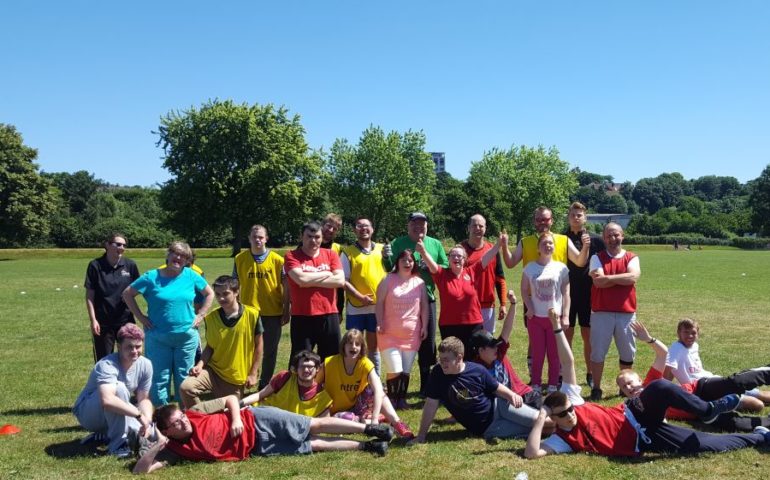 Dozens have celebrated this year's World Cup by taking part in a special football tournament hosted by a charity which is encouraging people with learning disabilities to get more active.
To celebrate the World Cup taking place, ROC Active Exeter – a service run by the disability charity United Response – hosted a 'World Cup Day' football tournament for people with learning disabilities and local schoolchildren over 15. Seven teams-of-five turned out for the special one-off event to have fun and take part in some friendly competition.
The competition took place on June 22 between 9am and 3pm at Flowerpot Playing Fields in Exeter.
Tom Sewell took part in the competition. He said: "The football tournament was amazing. It was brilliant and the weather was so lovely.
"What I loved about the football was that everybody in all the teams took part including from Roc Active and Exeter College. It was great fun.
"It made me feel happy, excited and it was a fantastic day."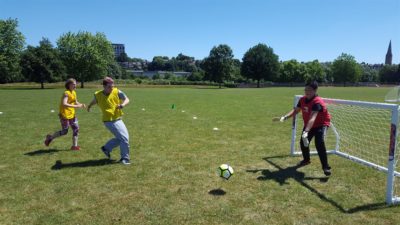 Jake Netherway, Team Leader at ROC Active Exeter, said: "It's so important that people with learning disabilities have confidence in themselves and are made to feel part of a wider community.
"Taking part in a football tournament is a great way for people with learning disabilities to interact socially with others and serves as a way to stay fit and active.
"But if football is not your thing then we have lots of other fun activities which people can take part in."
ROC Active is based in Torbay, Exeter and St Austell and provides a number of sporting activities such as volleyball, badminton, swimming and also offers tailor-made gym sessions to people with learning disabilities.
The charity service wants to build confidence and encourage healthy and active lifestyles through embedding weekly sports routines. It also seeks to empower people with learning disabilities to become more active within their community.
Free taster sessions are available and prices are £22 for two sessions. ROC Active is also providing free access to tailored fitness and diet programmes and accredited learning courses.
The charity has been responsible for a succession of very successful 'inspirational multisport games events' in partnership with other providers and supported by Sport England.
To find out more, visit United Response's website at www.unitedresponse.org.uk.