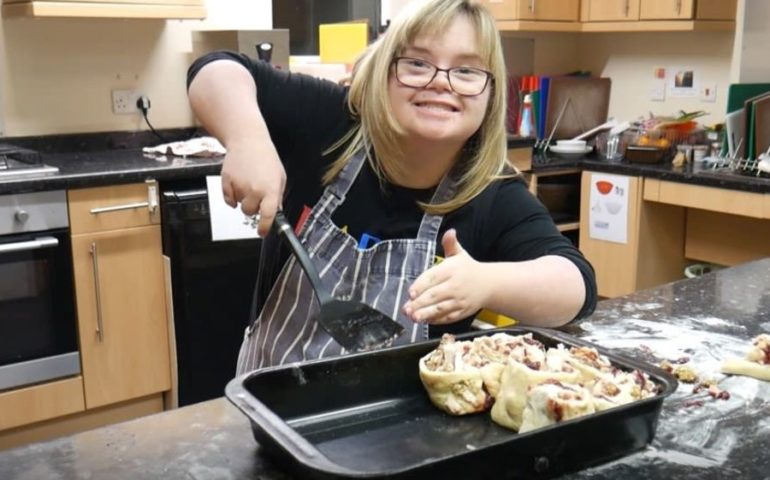 CookABILITY is an online video series aimed at getting more people with learning disabilities cooking healthy, homemade food.
There are a dozen simple recipes, including spaghetti bolognese, chilli con carne and fish pie, broken down step-by-step.
Easy Chow Mein
Why make cooking accessible?
Research shows disabled people are more likely to have poor diets and not exercise enough. In fact, over 80% of adults with learning disabilities fail to meet official minimum recommended levels for physical activity.
In order to tackle this major health problem, these videos hope to show people how to cook with confidence.
Don't miss an episode of CookABILITY:
Testimonials
Your videos have helped all three of my students hugely. One of the students has multiple learning disabilities and autism, your videos supported them to see the finished product before it was made, giving them a very visual understanding of what was going to happen and how, making the cooking process understandable, reliable and routine. This student can now use the hob safely after following your videos, a skills they had yet to learn beforehand.

Beth Metcalfe, Henshaws Specialist College
Who are the CookABILITY team?
The videos are recorded at United Response's ROC Wellbeing service in Devon, and feature local people we support. The service also offers people with learning disabilities the chance to learn new and exciting skills and to gain accredited learning qualifications at the same time.
Download (Easy Read PDF 468 KB)