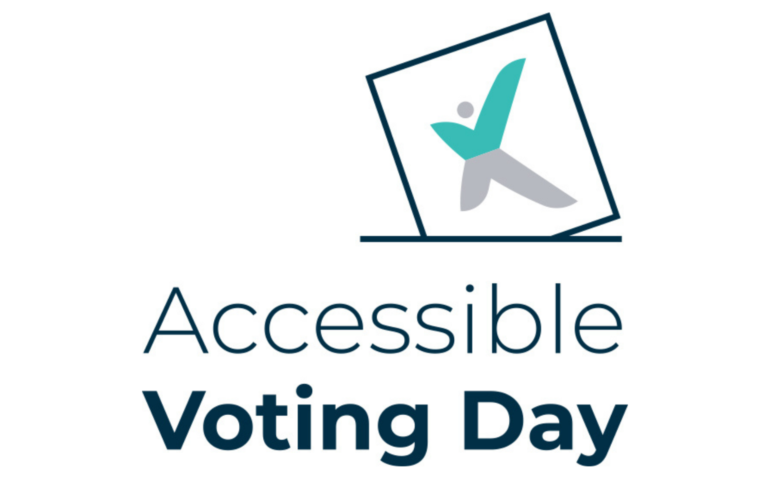 Voting and elections should be accessible to everyone who has the legal right to vote, whether they have a disability or not.
Accessible Voting Day aims to promote the rights of people with disabilities to take part in politics and vote.
The event also aims to raise awareness of why voting and elections are hard for some people, to help make voting more accessible.

It takes place every year on the first Thursday in March.
Accessible Voting Day 2022 has already happened. It was on Thursday 3 March.
When are the next elections?
The next UK general elections are expected to take place in 2024.

Find out what elections are happening in your area
How can I show support for Accessible Voting?
Take our pledge
We're calling on people and organisations to take our pledge and help make voting easier and more accessible for everyone.
Share on social media
We've written some example social media posts that you can share to show your support.
We've also made some images you can share on social media – they look like this: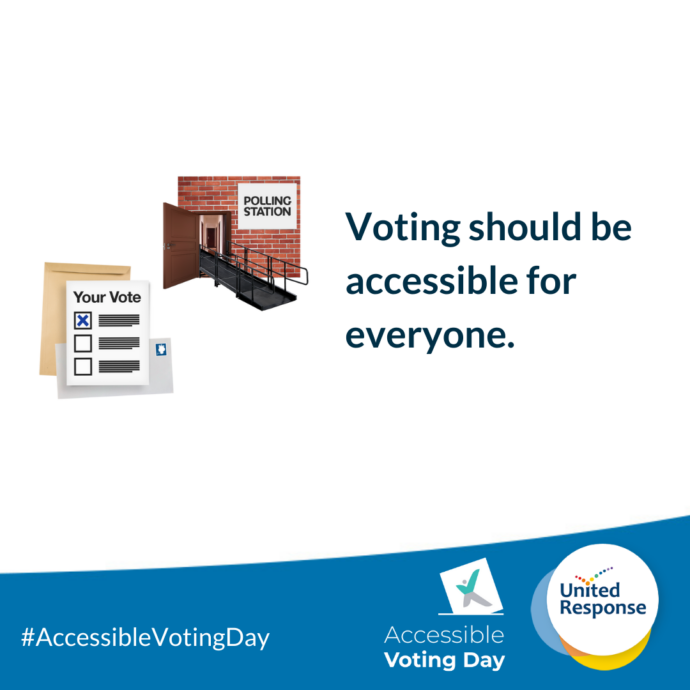 If you would like to, you could share a short video or photo of yourself, or write a blog about your voting experiences.
Remember to tag us in @unitedresponse so we can see your posts!
Speak to your council or MP
If you would like to, you could write to or meet with your local council or MP, asking them to make things easier for people with disabilities.
This might be by providing easy read voting information, or making sure polling stations are accessible.
Find out who your local MP is
Find contact information for your local council
Practice ballot papers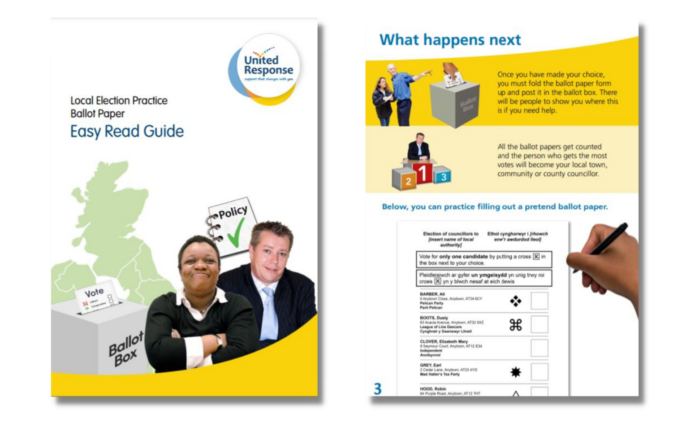 We worked with the Electoral Commission and the Cabinet Office to produce easy read guides and practice ballot papers for each of the different elections.

You can download these here:
Our survey results
In February 2021, we carried out some online research to find out what people think about voting and elections.
We surveyed more than 2,100 people.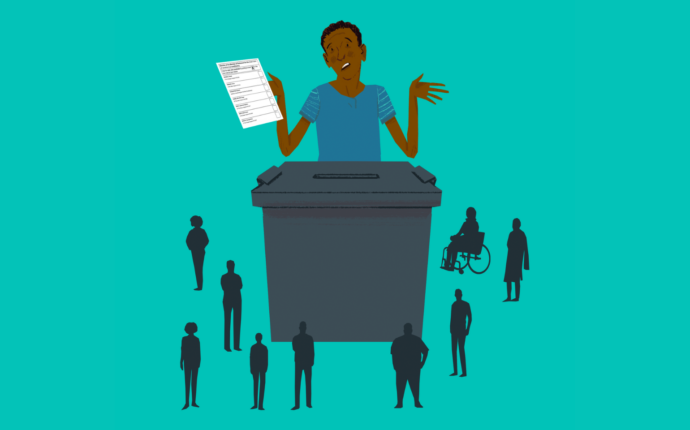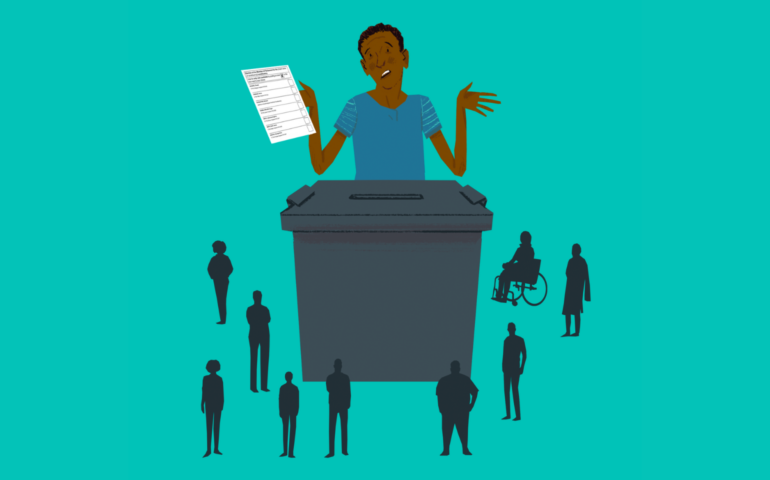 Here are some of the results:
Nearly half of the people who answered agreed that polling stations should be made more accessible to people with physical or learning disabilities.

Only two thirds of people knew that people with learning disabilities have a legal right to vote. Nearly one in five did not know if this group have a right to vote or not.
36 people who took part in the survey said they have been turned away from their local polling station on voting day because of their disability.
You can find out more about this research in our Accessible Voting Day report.
Helpful resources
Whether you're a disabled voter or supporting someone with disabilities to vote, you can find a list of helpful websites and resources below.

How do I register to vote?
What if I can't vote in person?
Where can I find more information about accessible voting?
Where can I find easy read information from United Response about politics and voting?
Every Vote Counts – our dedicated website that has lots of accessible information and resources about politics, elections and voting.

Easy News – the first accessible news magazine designed for people with learning disabilities.

Every Vote Counts resources which include easy read guides for getting involved in politics or supporting someone to do so.

YouTube videos