Making information accessible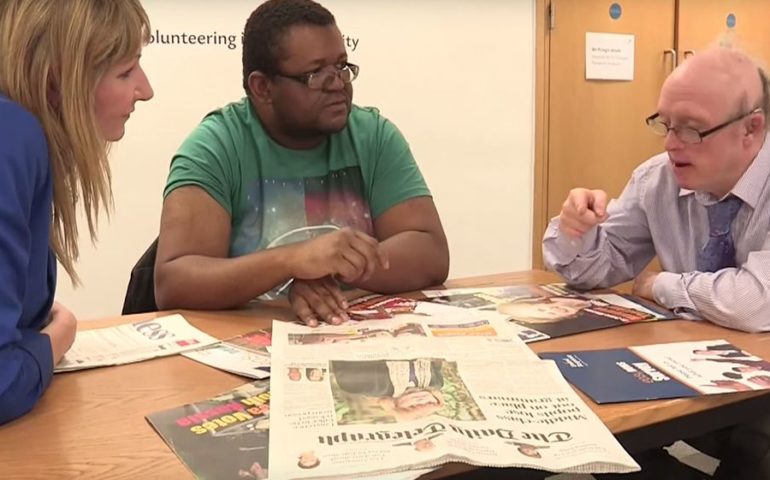 As a result, for many years, United Response has been campaigning for information covering all aspects of everyday life to be made easier to understand and therefore more accessible to people with learning disabilities through the use of Easy Read.
A leading provider of accessible information, United Response has worked with many organisations including Government departments and the media to help them make their own information more readily available to people with learning disabilities.
We have also produced a number of accessible guides on topics from finance and banking through to the benefit system and voting. All our guides use simple sentences and helpful images to break down complex information into manageable chunks.
We involve the people we support in all of our campaigning around accessible information. Our UR Consultants are people with learning disabilities and autism who are experts in translating information into easy read, and who are employed to help us carry out easy read work.
Our campaigning on accessible information:
Every Vote Counts
Since 2010, United Response has been running the Every Vote Counts campaign. The campaign highlights the right of people with learning disabilities to vote and provides accessible information to help people to understand what politics is, the difference their vote makes and how to vote.
The campaign also calls on politicians and political parties to make their own information easier to understand and provides them with the tools to do so.
As a result of campaigning on this issue, the number of people with learning disabilities voting has increased at both of the last General Elections.
Find out more about the campaign and the easy read resources on our Every Vote Counts page.
Find out more about Every Vote Counts
Easy News
In 2013, following on from the success of Every Vote Counts, we launched Easy News, the first ever accessible news magazine for people with learning disabilities.
Easy News aims to keep people with learning disabilities up-to-speed with what is happening in the news so that they can make informed decisions on issues that affect them – not only at election time, but in their everyday lives.
You can find out more about Easy News, the impact that it is having on our readers, and how to get your own free subscription to the magazine on our Easy News page.