A day in the life of an Internal Auditor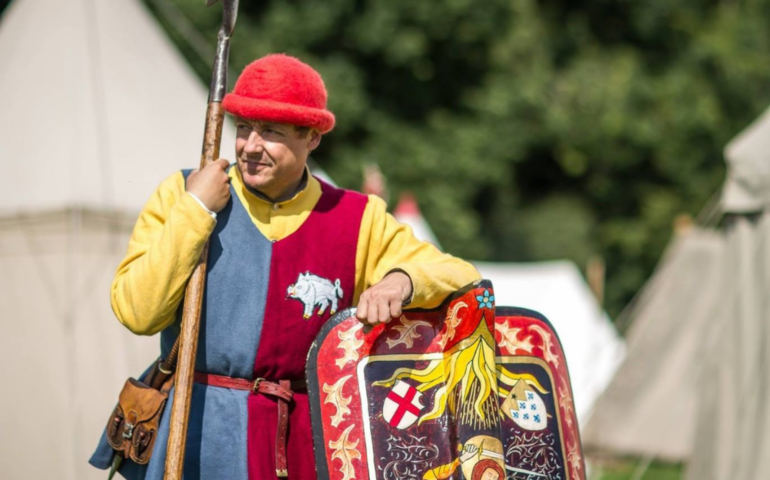 How long have you worked for United Response?
I joined United Response at the start of August 2015, so passed five years' service quite recently. My previous employment has mainly been in the charitable sector and has involved working in various parts of the YMCA movement and for the Royal College of Nursing, both of which are national and diverse organisations.

What is the role of an Internal Auditor?
Mainly my role is to undertake audits of services across the whole of United Response, to review how we support the people we support with their financial affairs, where that is required.
This means checking that the financial support needs of the people have been properly assessed and that the level of support they are receiving is appropriate to their circumstances.
In some cases, this means we manage someone's finances for them entirely, as they do not have the capacity themselves.
There are other people we support who are capable of managing their finances themselves but in most cases, we have a significant involvement in the management of people's finances.

How do you spend a typical day at work?
The practical side of the work I do is usually undertaken at services (although this is rather curtailed at present for obvious reasons) as that is where the information is.
A really nice side effect of this is that I have the privilege of meeting many of the people we support, albeit quite briefly, and seeing first-hand the fantastic work that the support staff are doing day in day out across United Response. It is very inspiring. It also means that I can put the documentation that I am looking at into context – you get to really appreciate the differing demands on staff time.
Most of my work involves examining documentation in relation to the support we give people with their finances, and the systems and processes in place at individual services. This is both the paperwork in the support files and also things like receipts as evidence of how people spend their money. So as you might expect I get to see a lot of paperwork and an awful lot of supermarket receipts!

Do you work closely with others in the organisation?
In addition to the audit work, I run regular training sessions for staff on supporting people with their finances and I am available to field questions on financial matters – I can't always answer them myself but hopefully I can point people in the direction of somebody who can. As we operate a large number of diverse services, this latter part of my role actually takes up a fair amount of my time. There are always issues cropping up due to the particular circumstances of individuals, that don't quite fit nicely within the policies.
Although my role is basically one of checking up that we are doing this right, I must emphasise that it is a support role for the staff, and the aim is to assist in making sure that things are running properly. United Response staff are welcome to get in touch with me via email.

What do you like doing outside of work?
I've got two main hobbies, historical miniature war gaming (think Romans, Greeks and the like) and medieval re-enactment. The re-enactment I do is for the period of the Wars of the Roses and I am part of a group that portrays a household of the period based roughly on the Paston household from East Anglia. A few of you may have heard of them as a large number of letters written by the family survive including what is believed to be the first known Valentine's letter.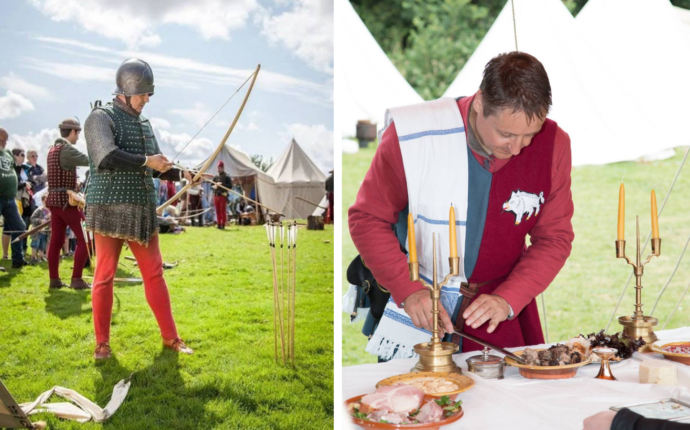 Unlike a lot of re-enactment groups, we do not do a lot of military stuff, we concentrate more on the civilian aspect and how the household might have been run. But we do have armour and weapons as well. We have taken part in events all around England and have also been invited to some on the continent including in 2018 a 10 day event at a medieval village in Denmark. Sadly of course, there have been no events this year due to the pandemic.
I don't really watch many films/TV and my reading is mainly on history and can be a bit academic – I'm not sure a 700 page book on Chinese history of 1000 years ago is many people's idea of a relaxing read! I have, however, reread most of my Terry Pratchett Discworld collection and I can definitely recommend that.