Fighting the lockdown blues with technology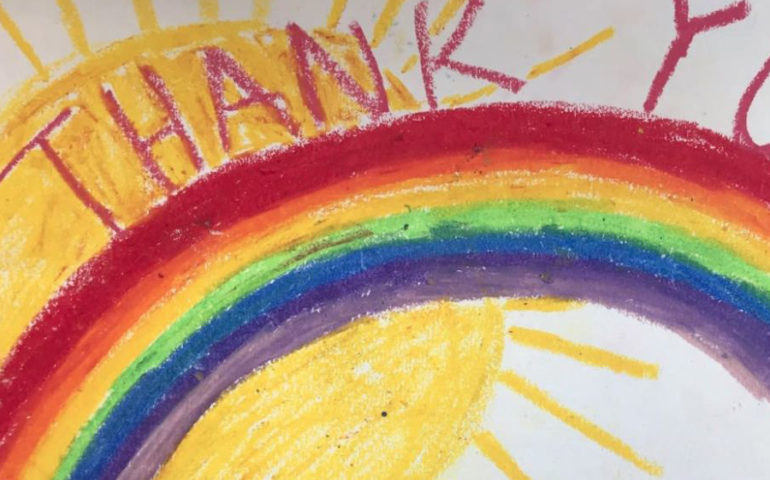 Living in lockdown due to Covid-19 has a huge impact on each and every one of us. Not being able to see family and friends in person can have a major impact on someone's mental health.
And for people with disabilities and mental health support needs, these major changes to day to day life can really increase anxiety and loneliness.
People we support have told us that not being able to see their loved ones makes them feel upset and sad. To fight this, our services are using technology to connect people wherever they can.
Keeping in touch online
The Enterprise, our community hub in Teddington, are running their regular wellbeing sessions on Zoom – from fitness and dance classes to art workshops.
This helps people maintain some of their normal routine, and gives them the opportunity to get in touch with their friends. One attendee told us that, while she absolutely loves the dance sessions, her favourite time is the beginning of each session when she can see all of her friends on the screen.
We also support three housemates in Richmond who have built strong friendships over the five years that they have lived together.
One is currently living with his parents, but the three friends can still use technology to talk every day. They talk about what they've been up to, what they're watching on TV and, most importantly, what they had for dinner!
Help us keep people connected
Thank you to everyone who has supported our Keeping People Connected campaign so far. You've helped to raise a fantastic amount – over £11,000.
This money is transforming lives by providing tablets to enable people to see their loved ones, helping us use internet radio to keep in touch and enabling us to support people in virtual reality when we can't be there in person.
It's not too late to get involved yourself and help even more people stay connected with their family and friends.