Florence Garrett: my experience winning medals with Down Syndrome Swimming Team GB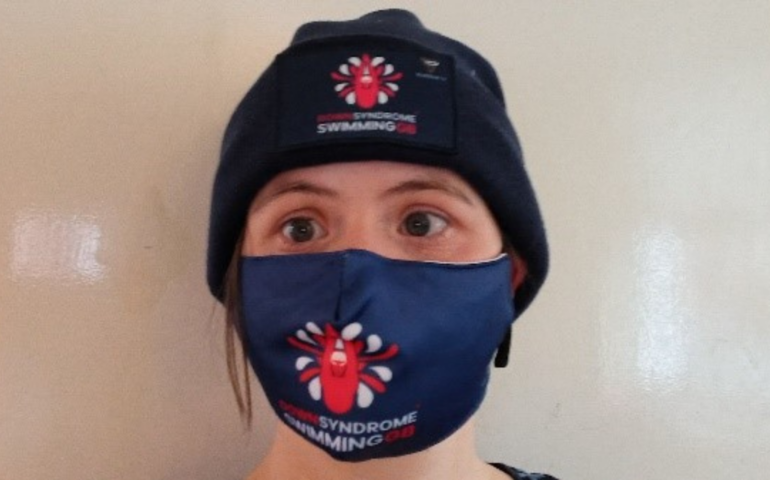 My swimming career so far
I started swimming when I was in France on a family holiday. When my parents and I moved to Taiwan, I started having weekly swimming lessons with a swimming instructor called Ivan. Ivan saw that I was good at swimming and put me forward for a competition.

When we moved back to London, I stopped doing lessons, joined a local swimming club and started doing competitions.
DSISO (Down Syndrome International Swimming Organisation) saw me swimming at a competition in Southampton and they thought that I was good so they asked me to join their club.

After training with the club and building my stamina, I started competing in international competitions.

My first professional swimming competition was in Genoa in Italy in 2014. Since then I have travelled to Canada, Mexico, Italy and Portugal.
Taking part in professional swimming competitions makes me happy. I love meeting new people and the atmosphere of competitions.
I also like visiting new places around the world with my team.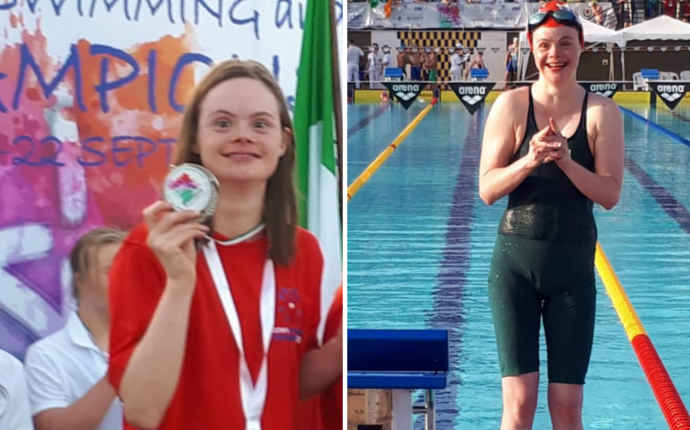 Here are some of my recent competition times:
World Down Syndrome Swimming Championships, Canada 2018
100m freestyle: 1.45.38
200m freestyle: 4.05.48
50m backstroke: 46.09
50m butterfly: 52.12
DSISO European Championships, France 2019
100m backstroke: 2.06.93
50m butterfly: 55.39
50m backstroke: 54.73
100m butterfly: 2.00.34
100m freestyle: 1.49.25
50m freestyle: 46.40
In my time competing, I have received over 100 medals.
Plans for next year
I am currently training with my team by going to different pools around the UK. Next month in October, I am going to Wales to a swim camp where I will work on my swimming technique and teamwork.
As female captain for my team, it is my responsibility to look after the swimmers and encourage them to train. During lockdown I encouraged swimmers by posting videos and workouts on Twitter.
I am currently training for the World Swimming Championships in Portugal in 2022 and I am hoping to come back with more medals.
You can read more about my swimming career in this interview and you can read my previous blog about Down syndrome inclusion in the Paralympics here.