Senior Government official visits Wimbledon based learning disability support service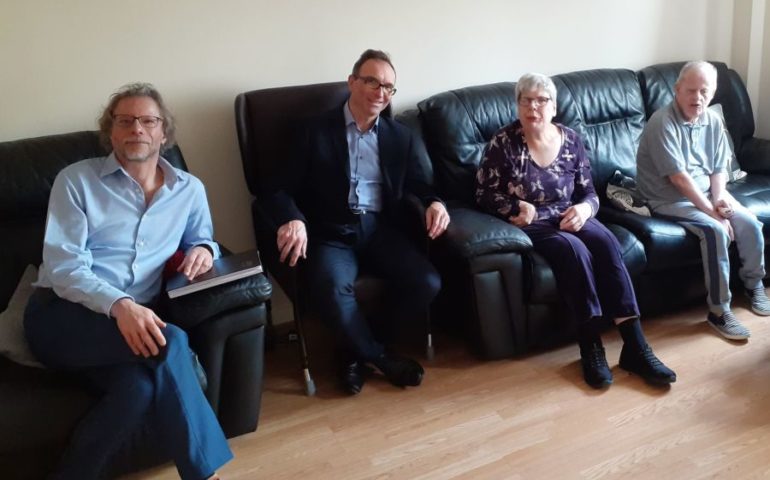 A senior official from the Government's Department of Health & Social Care has this week visited a national charity's learning disability care home in South Wimbledon to observe good quality care in the community.
The Director of Adult Social Care, Richard Cienciala, spent time at United Response's residential care service on Autumn Close to see first-hand the ways in which it has supported local people with learning disabilities and autism for 25 years.
Mr Cienciala met with United Response staff and also spoke to current residents about how the charity's bespoke support enables them to live independent and active lives in their local community.
John Steinmetz, Service Manager for United Response at Autumn Close, said: "It has been a huge privilege for us to host Mr Cienciala and demonstrate to him what truly person-centred care looks like for people with learning disabilities and mental health needs living in South Wimbledon.
"We are incredibly grateful for his time and for the opportunity to show him just a sample of the good quality care we give right across England and Wales."
John Cooper, United Response's Head of Public Affairs and Policy, said: "Marginalised and vulnerable people, such as those with learning disabilities and mental health needs, deserve the very best possible support but also the opportunity to contribute to their local community just like anyone else.
"At Autumn Close and beyond, we are showing how to deliver truly tailored support which empowers people in its care to live the lives they want to lead."
United Response is a national charity providing care to around 3,000 adults and young people with learning disabilities, physical disabilities, autism or mental health needs.
The charity runs its Autumn Close service, which opened in 1995 and has been specially adapted to meet the needs of its residents, as a not-for-profit care provider on behalf of Merton Council.