Shauna-Louise's story: being transgender with Asperger's syndrome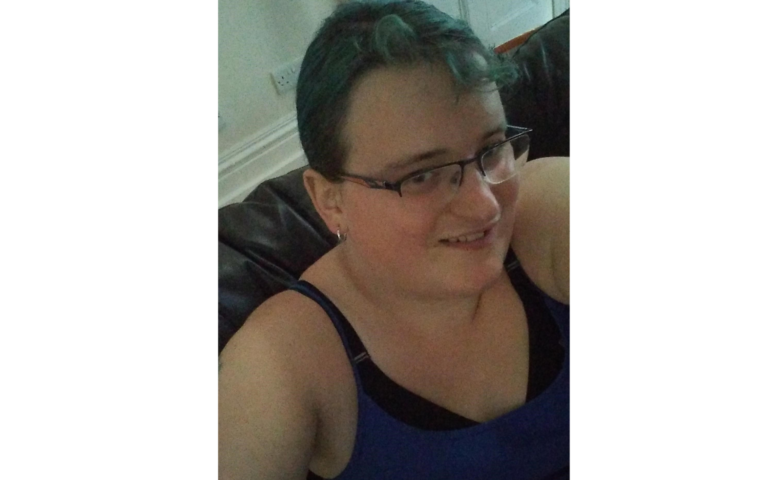 Growing up transgender
Shauna-Louise knew that she was a girl from the age of nine. She remembers dressing up in some of her friends' clothes and telling her mum that she wanted to have a sex change.
Shauna is very close to her twin brother Stephen, who she says was always there for her:
"Stephen knew that I went to my friend's house down the road and I would have done dress up. Actually dressed as a female, I felt more comfortable."
Even with the support of her twin, school wasn't easy for Shauna. Like a lot of trans people, she was bullied and didn't feel like she could come out.
At junior school, she did however form a strong friendship with a girl who was also being bullied.
The pair were very close and formed a united front:
"She was stood on a wall and all the school kids were semi-circled around her. I got on the wall and we stood beside each other and behind our backs we were holding hands."
It was such a strong friendship that Shauna felt inspired to name herself after her childhood friend when she started transitioning.
"She always accepted me into the group and she always accepted me as one of the girls. She just knew and I felt that support without even mentioning it."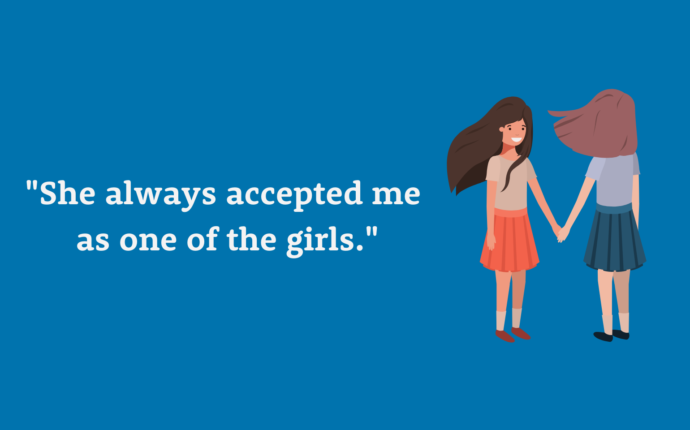 Being trans with Asperger's syndrome
Shauna says that there is definitely a connection between autism or Asperger's syndrome and gender non-conforming behaviour.
It's definitely being recognised that there are trans people with disabilities.

With myself, with the disabilities, it can make it so my brain waves are different so then my thought processes are different and my perception will be different.

So with that difference in mind, extra support could be needed for a trans person with a disability or autism.
Research from the University of Cambridge seems to support this, with several studies reporting that autistic people are more likely to identify as transgender or gender-diverse.
Transitioning and gender clinics
Shauna-Louise officially came out and started her transition in 2017:
"I feel that I heard more on the radio and on TV about people coming out as trans, more about Pride and so it felt like it was the right time."
Having done her own research, Shauna-Louise knew there was a lot to do:
"It's been a struggle to be honest because there's not been the help. I pretty much did most of it myself like getting my name changed by deed poll, getting on my hormones, getting my passport, birth certificate and gender recognition certificate sorted."
She was referred by her GP to an NHS gender identity clinic (GIC) in 2017 but the waiting lists to be seen by specialists were – and still are – very long.
BBC research carried out in 2020 found that more than 13,500 transgender people were stuck on waiting lists for NHS gender identity clinics.
NHS England pledged to reduce waiting times for a first appointment to below 18 weeks, but the same study found that the average wait time for this is 18 months.
Some people have had to wait three years.
Shauna-Louise explained that good mental health support for trans people is crucial, especially during the time where they're waiting for treatment:
I believe that there needs to be more psychological support in the way of enabling disabled people to carry on going through their transition and to know that they have that bit of extra support around them just in case.
She continued:
More people are finding out that they can come out and they can have the support. My message is hang on in there and know that the support is there.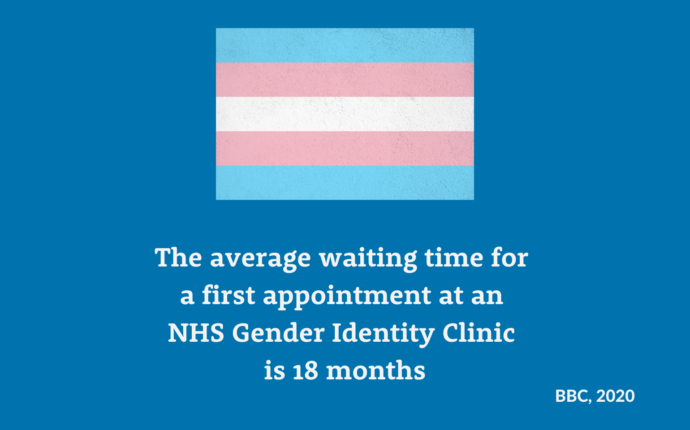 Advice for trans people and their loved ones
Shauna is a passionate LGBTQ+ activist and she is keen to offer support and advice to other people in the community, especially trans people.
Having had some good support from her family and friends, she explained that there are lots of things people can do to support transgender loved ones:
Carry on what you're doing – using the correct pronouns, being there with them, telling them it's going to be okay.
Shauna also shared some important advice for difficult situations, including what to do when people witness or experience transphobic abuse or hate crimes:
If they're going to an area like changing facilities or toilets and they have trouble then help them by standing with them.

If you feel that you're being misgendered, you can go through the police through 101 and report a transphobic incident.

Friends, family and partners should support them through that.
Support and plans for the future
Shauna-Louise has previously accessed our Cornwall Supported Employment services.
She currently has some support from another care provider and her carers visit daily to help her with things like medication, housework and shopping.
Shauna hopes to get part-time work under the Permitted work scheme to become a Healthcare Assistant, preferably in a hospital setting.
She also wants to continue with her LGBTQ+ activism and she has a special message for those in the transgender community:
I'm here for you all. I give love and hugs to all the trans people I know and even the ones I don't!

We're all in this together and let's not stop fighting – we can get through this. I believe in you all.
This blog is part of our 2021 Pride series.
To celebrate Pride season in the UK, we're speaking to people we support who identify as LGBTQ+ to share their stories, hear about their experiences and find out where progress still needs to be made.
Jenna Lloyd is Digital Content Officer for United Response.