The Enterprise community hub in Teddington reopens with village fair themed party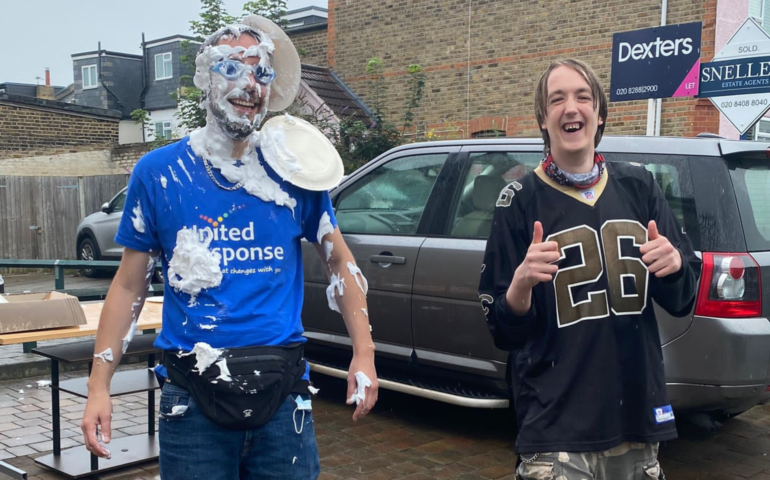 Lots of people braved the summer rain to celebrate the re-launch of The Enterprise and their regular programme of face-to-face activities.
The day had a 'village fair' theme with music, pie-throwing and tombola, all washed down with delicious coffee and cakes!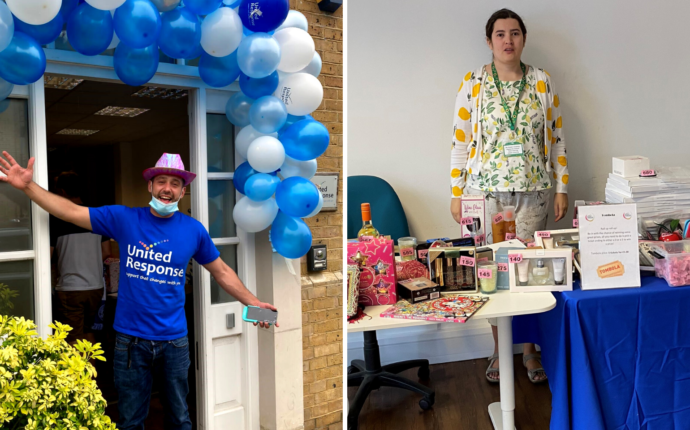 Historian Ken Howe joined us to impart his knowledge of the Teddington area. We also had budding entrepreneur Molly selling her fantastic bric-a-brac and local business Ethos Skin and Laser exhibiting their products and services, who very generously held a raffle for United Response on their stand too.
Handmade Creative Workshops hosted a free drop-in craft activity on the day which was thoroughly enjoyed by everyone who attended.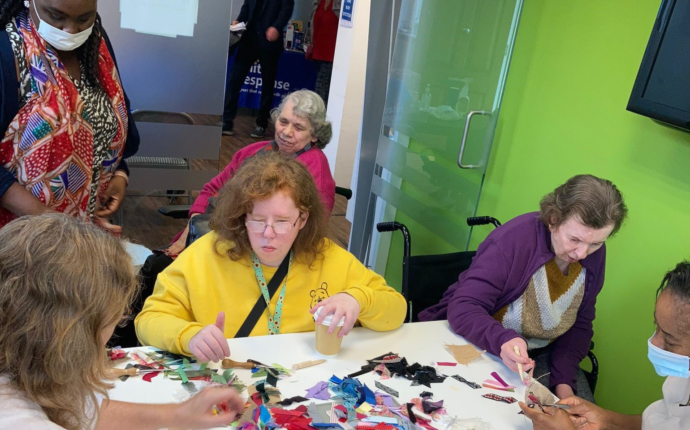 The Enterprise is one of our community services, providing support for people with disabilities, autism and mental health conditions.
For some of the people we support, it was the first time they've physically seen their friends in over 17 months, so there were lots of smiles and laughter around the room!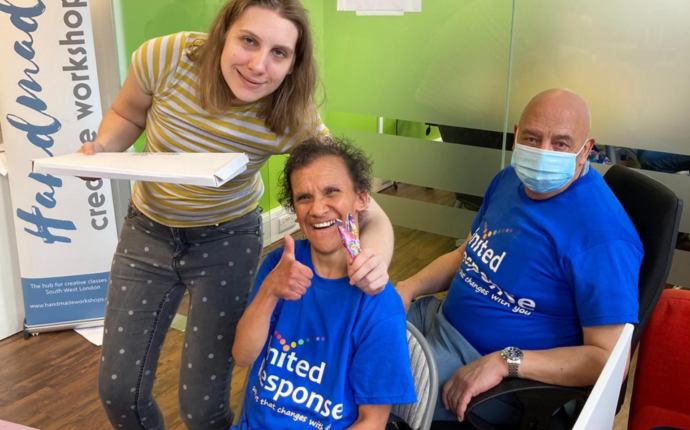 Siobhan said:
It was absolutely brilliant. I loved it – seeing all my friends, winning prizes at the tombola and fun music.
Jake also had a fantastic time:
Such a sparkly day with so much fun and magic in the air!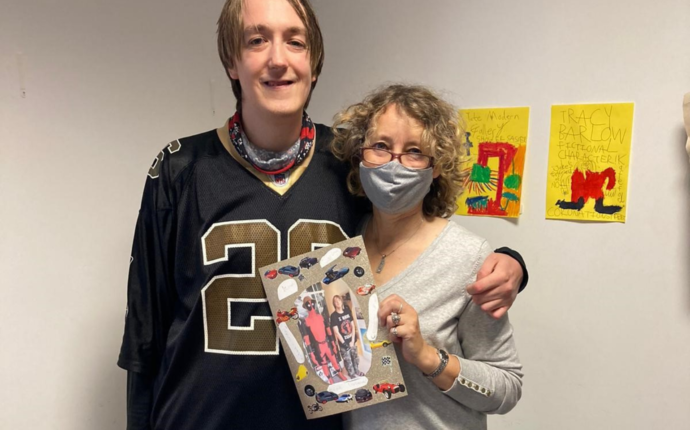 Josh also enjoyed the party:
I loved it! Such a great event. I'm delighted The Enterprise has re-opened – it's a happy place!
A sentiment echoed by Josh's mum Sue, who said:
There's an amazing energy today. You all do such a great job!
Area Trainer Heather Redhead agreed:
It's been an amazing day – so good to see everyone enjoying themselves. Beautiful event. Matt and Ross did a superb job as always.
Not only was the day full of fun, but we also managed to raise just under £400 for The Enterprise Hub, which will go toward ensuring we can continue to offer vital physical, social and mental wellbeing activities to the people we support in the area.
If you couldn't attend but you'd still like to donate, you can do so at: https://www.unitedresponse.org.uk/get-involved/donate/
Thank you to all the staff, volunteers and attendees who made this day so special – we can't wait for the next party!