The LGBTQ+ community can do more to include people with learning disabilities and autism
Originally from a corporate modelling and beauty background, Tim Norris has now worked for United Response for seven years. He is Office Manager at The Enterprise, our community hub in Teddington.
Equality in the workplace
Tim has recently taken part in our Diversity Forum – a series of discussions between staff to address and engage with equality and diversity issues.
He applauds the organisation for committing to inclusion and not just ticking diversity boxes:
United Response are a really inclusive employer, not just with the gay community but the BAME community and disability and people we support.

The 'tick box' exercise that companies did where you just hired one gay person, one black person, one lesbian, one single mum – that has to disappear.

I don't think United Response has ever done that, whereas a lot of other companies do and they're the ones who will have to change.

Everybody supports you, looks out for you and wants the best for you and I find that really lovely.
Pride for people we support
As well as managing office business, Tim is also a Wellbeing Ambassador for The Enterprise.
Together with Administrator Nora Kerezovic, he enjoys working directly with people we support, making sure they feel engaged and included in the activities The Enterprise has to offer:
"There's a couple of people who I have come and read with me if they're around needing some observation while they're in the office. I love that idea because it takes their minds off of everything."
He added: "The people we support enlighten me and when they come in here, it's just great to see them."
Being gay himself, Tim feels very passionate about supporting LGBTQ+ people with disabilities and autism to embrace their identities and meet others in the community:
People we support just want to have a life with friendships and relationships and meet people and enjoy themselves.

They should be out there, having fun and we should be supporting them to do that.

Years ago there were so many gay bars, pubs and clubs and stuff like that and they've all disappeared.

It's really unfortunate because the LGBTQ+ people we support could have met somebody like themselves.
He added: "The internet is quite scary, especially for someone we support with learning disabilities, so it's a shame that we don't have those opportunities anymore for people to mix with each other in person."
Events are inaccessible for disabled and autistic people
Although lots of disabled and autistic people do attend Pride events, Tim explained that these events are still largely inaccessible for a lot of the people we support:
I don't like Pride, I find it a bit too much. There are people in the community that are supported to go to Pride but the events are aimed at able-bodied, gay people.

What about people with learning disabilities and autism? What if they don't want loud music all the time and they don't want yelling and shouting?

Then you have people who can't go too far or they get tired – it would be nice to have a tent where people can go and feel like part of the community still.
Related: Making Pride accessible with the Wild Rainbows
Although Pride events are supposed to be about inclusion and acceptance, Tim says there are still prejudiced people who can make people with disabilities and autism feel unwelcome:
"We're a very diverse community and so I think we have to be accepting to people with disabilities.
"I think some people are really ignorant in our community. It really winds me up when people stare at somebody or ask what they are doing here."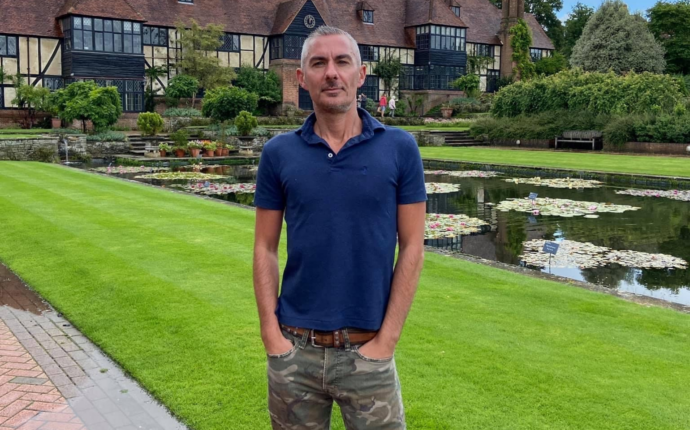 The glass ceiling for LGBTQ+ people
Tim strongly believes that nowadays, businesses need to be paying more attention to pay equality for LGBTQ+ people:
I think a lot of straight people seem to get salary increases because they are seen as people who are going to have children.

LGBTQ+ people are automatically seen as single but we have relationships and we have families – they maybe dogs, there may be children from another relationship – and we have mortgages, rents and bills to pay too.
He explained that LGBTQ+ employees still hit a 'glass ceiling', particularly when it comes to pay and salary:
"We have a wall that we have to hit and we have to keep asking for a salary increase."
"Now there are legal teams fighting for fairer pay, especially for BAME and LGBTQ+ employees.
I think there's going to be a lot of problems if companies don't take that into consideration because its discrimination."
This content is part of our 2021 Pride series.
To celebrate Pride season in the UK, we're speaking to people we support who identify as LGBTQ+ to share their stories, hear about their experiences and find out where progress still needs to be made.
Jenna Lloyd is Digital Content Officer for United Response.
Related: How can Pride be more accessible? Our podcast with Meet 'N' Match