Better funding of social care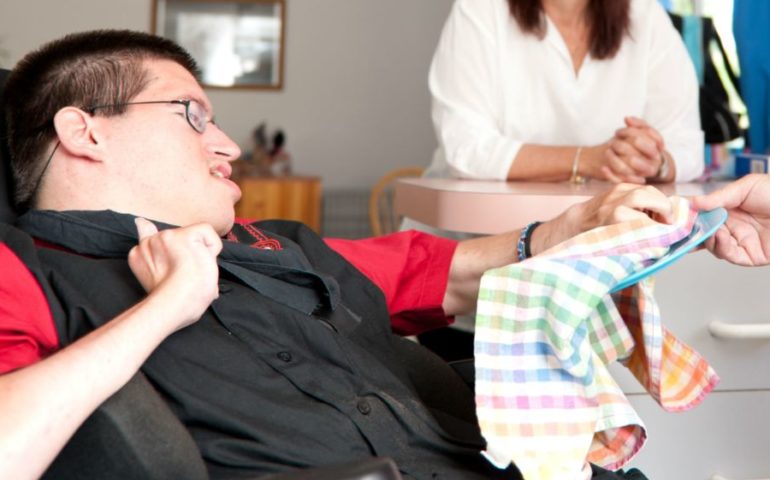 Social care is a vital part of daily life for tens of thousands of people with disabilities and mental health needs.
Thanks to good social care, people with and without disabilities are living longer. Meeting this increased demand for care, however, is placing a huge strain on a system which has faced successive years of funding cuts.
United Response is part of the Care and Support Alliance (CSA), a coalition of 80 of Britain's leading charities campaigning for a properly funded care system.
Our latest statistics show that the funding gap in social care is now estimated to reach between £2.8 billion and £3.5 billion by the end of this parliament.
The 2014 Care Act was heralded as a once in a generation opportunity to make social care better.
Cuts to central government care funds have been exacerbated by cuts to Local Authority budgets and changes to the way that councils are funded.
These cuts and budgetary pressures are deeply affecting social care services, forcing councils to reduce the numbers of disabled people who are eligible for free care and support.
Latest figures from ADASS, the association of directors of adult social services in England, show that there have been five years of funding reductions in council-funded adult social care totalling £4.6 billion and representing 31% in real terms of net budgets.
This year (2015/16), adult social care budgets will reduce by a further £0.5 billion in cash terms. Taking the growth in numbers of older and disabled people into account, this means that an additional £1.1 billion would be needed just to provide the same level of service as last year.
The LGA estimate that the already yawning funding gap for social care will grow by a minimum of £700 million a year on average, chiefly as a result of rising demand. This is exacerbated by the introduction of the National Living Wage.
United Response campaigns and lobbies politicians for a fair and sustainable care system which is adequately funded to deliver dignity, independence and peace of mind for people we support and their families.
We also work with partners and coalitions to keep this issue in the spotlight and to ensure that the commitments which were set out in the 2014 Care Act, are met.
You can support our campaigning for better social care by following us on Twitter and retweeting our latest messages, statements, and blogs as we try to bring about change.