Ipswich Town footie fans John and David on sporting success and how to keep fit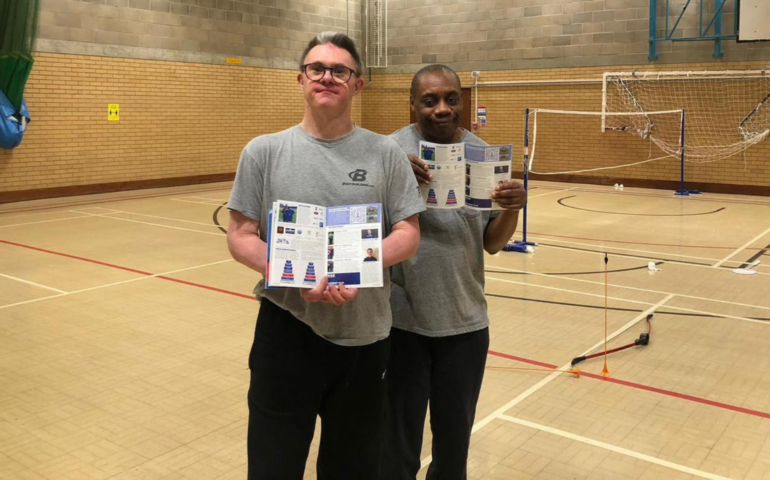 John and David both support Ipswich Town Football Club. Before Covid, they had season tickets but now they watch the club on TV and only go when there's a special game on.
They recently took part in a 10-week multi-sport skills programme with Ipswich Town Community Trust in partnership with Ipswich Borough Council.
The training was hosted by experienced disability sport coaching staff and those taking part get the opportunity to learn football, boccia, badminton, archery and more.
John and David went to the sessions together once a week.
Leanne Smith, Community Engagement Co-ordinator for Ipswich Town Community Trust said:
The aim of these sessions is to give people living with disabilities the chance to come and experience different sports in a safe and welcoming environment.

The programmes are so important to give people the opportunity and help with people's mental wellbeing along with their physical wellbeing. It is also great for the social side of things: getting out and enjoying themselves.
John and David live together in Ipswich. When they're not taking part in sports, they like spending time at the local allotment, tending to the plants.
John's athletic ambition: winning medals at the Special Olympics
John does athletics training with the Orwell Panthers and recently won three medals at a Special Olympics regional event – the Greater London Indoor Athletics Competition 2022.
He received a gold in the mixed relay, a silver in shotput and a bronze in the 60 metres. He says his dream is to compete at the Special Olympics World Games and his biggest inspirations are Chris Eubank and Usain Bolt.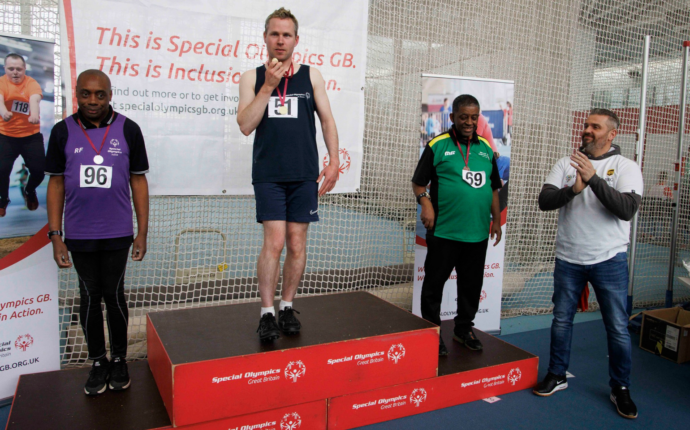 John also goes to Wots Up Ipswich – a club that provides leisure activities for people with learning disabilities. They're so impressed with his tennis skills, they've asked him to represent them at a national tennis tournament at the end of April:
I've had a couple of coaching sessions and they think I'm good enough to represent the club.
He added:
Doing sport helps you to lose a bit of weight and keep healthy. It helps with your sleep too and it's fun. I like meeting new people and making new friends.
John tries to eat healthy for his fitness regime. Paying tribute to his Caribbean roots, his specialties include curry goat and chicken, rice and peas.
Related: John's going for gold with Orwell Panthers – next stop, the Special Olympics
David's hobbies: badminton, baking and being on stage
David likes playing football and badminton:
My mum played for badminton clubs and she was the best. She taught me to play.
David is really keen to do regular exercise for the health benefits:
I am losing weight and keeping fit doing sports. That makes me happy. I eat healthy food too… but I like baking cakes with my support workers sometimes!
David also performs in theatre productions with Project 21 – a charity that hosts activities, clubs and events for people with Down syndrome in the East of England.
Jenna Lloyd is Digital Content Officer for United Response.
Photo credits:

Picture of John and David: used with permission from Ipswich Town Community Trust.

Picture of medal winners: copyright of Mark Thomas Photography, used with permission from Special Olympics GB.