'This is the happiest I've ever seen her': Angie shares her sister Shirley's care story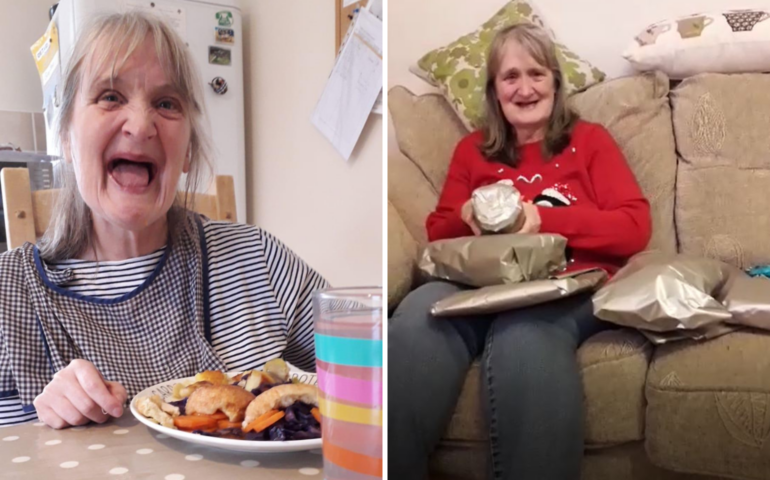 Shirley lives in her own home and has been supported by United Response since 2008. She mostly communicates using non-verbal methods.
Previously, Angie felt that she and the rest of Shirley's family were kept at a distance and they didn't have as much contact with her as they would have liked:
I feel that United Response has transformed not only my sister's life, but mine as well because before as her family, we were kept at a distance, not welcomed in.

I'd like to thank everyone that supports my sister and also the Service Manager Nichola. She was really instrumental in helping me have more access to my sister and encouraging family involvement.
Nichola said:
It really helps when we've got a family member that understands what our job is.

Angie gets what we're trying to achieve when we're supporting Shirley and it's really appreciated.
Shirley has been accessing social care services since she was 18 months old.
Angie said she's had some bad experiences in the past but since being supported by us, her mood has really improved:
This is the happiest I've ever seen her. It's really lovely to have the staff that she's got.

She just looks cared for. She's got a better social life than I've got – that's for sure!
Fond family memories
Shirley, Angie and her husband Rob have been on holiday together in recent years and she's also been to their house for Christmas dinner.
Angie said:
My little sister is mischievous but she's very loving.

I remember her as a very young child. She was very sweet but she always knew how to get what she wanted! If we were both given a bar of chocolate, she'd usually end up with mine as well.

She doesn't suffer fools lightly either – she knows who she likes and who she doesn't.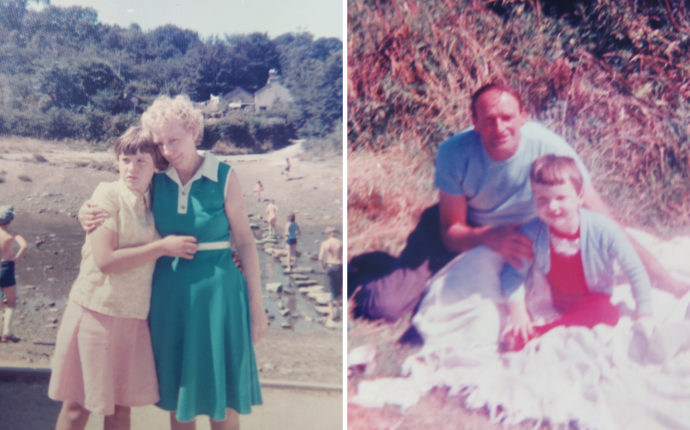 Keeping connected over lockdown
During the lockdowns, staff were concerned that Shirley would miss her routine and seeing her family.
They focused on supporting her with activities at home, sending photos and videos to Angie and arranging Zoom calls so they could stay in touch with each other.
Nichola said:
How Shirley coped with the lockdowns and how she's adapted – she's been amazing.

She will wear a mask and she's accepted us wearing masks.

She's been doing a lot more arts and crafts but of course, she's been very excited when she has seen Angie and others.
Shirley loves exploring new places and meeting new people. A few years ago, she travelled to Disneyland Paris and completed the Race for Life.
More recently before the pandemic, she visited local holiday parks or went on short hotel breaks so she could fit more holidays into the year.
Now restrictions have been lifted, staff have been supporting Shirley to go out and about more so she can do the things she enjoys again.
Her and Angie recently met outside at Stithians Lake to share tea and cake.
Angie said:
My mother taught her to drink tea with her little finger up and she still does that now.

She just wanted more and more tea… I think sometimes it's to keep us there with her longer.
Nichola added:
She was literally eating her cake a crumb at a time so Angie wouldn't leave!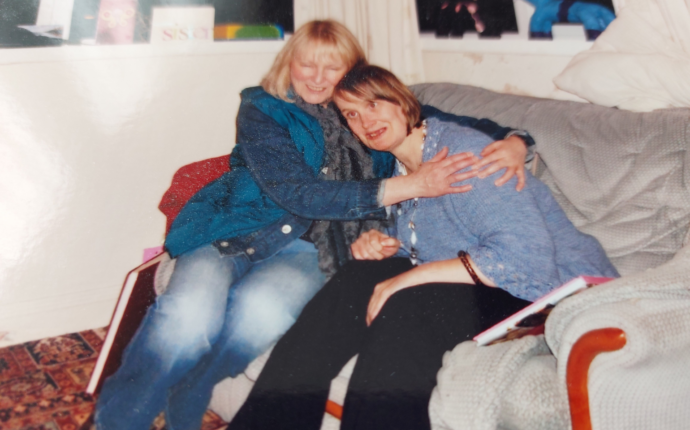 Support that works for Shirley and her family
Nichola explained why a person-centred approach is crucial when you're supporting people:
Just being able to think what someone might be able to achieve, being open-minded and creative about it.
She continued:
People want new experiences, to visit new places and try new things.

Going out to the shops might not seem like a lot but some of these things are milestones for people we support and it's massive for them.

Every family is different so it's about working with people and finding what works for them.
Angie agreed:
Social care staff need to have an understanding of the person but also of their family and their wider world.

They need to be a nice person who has a caring approach and an advocate so they can get the best for that person.

Even now, people look down on support workers and I think it's time to show just what a profession it is and how important it is to people's lives.
---
Looking for a career where you can make a difference?
We're recruiting support workers across England and Wales.
Find out more and see all our latest vacancies here.
---
Jenna Lloyd is Digital Content Officer at United Response